Text: Boris Marberg
Bilder: Boris Marberg
Bildedition: Freda Henry
Herbst/Winter 2010 – der aus der Türkei stammende Designer Bora Aksu präsentierte in London im Rahmen der Fashionweek seine neue Kollektion, die nach seinen eigenen Angaben in einem Spannungsverhältnis von ängstlichem Zutrauen und spätem Erwachsenwerden steht. So finden sich Elemente, verspielter jugendlicher Art ebenso wieder, wie gereifte Akzente.
Ein der Hauptinspirationen für diese Kollektion sind die Werke der Fotografin Nina Katchadourian.
Die Schnitte sind weich und feminin gehalten. Bora Aksu überzeugt in den Silhouetten und mit raffinierten Details an den Schulterbereichen, ebenso wie mit spielerisch aufgelockerten Flächen bei den Tops und Röcken. Brokat, Seide und Tüll dominieren die Materialwahl und verleihen den Kreationen Reichhaltigkeit, Eleganz aber auch zarte Verspieltheit.
Der Designer absolvierte 2002 am Central St Martins College of Art and Design und wurde mehrfach mit dem "Top Shop New Gen Award" ausgezeichnet.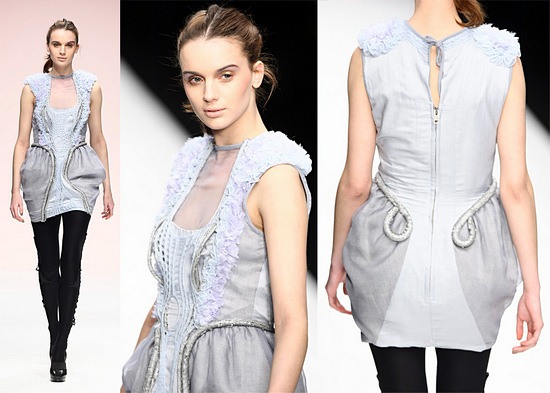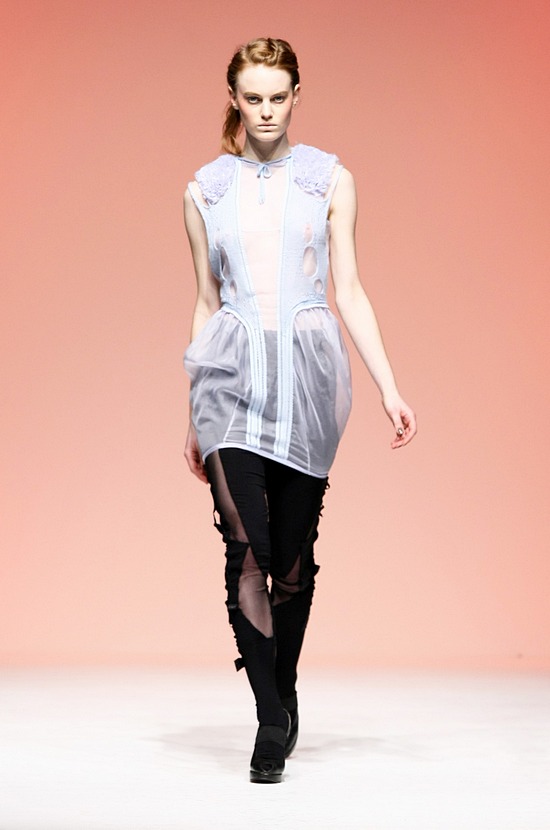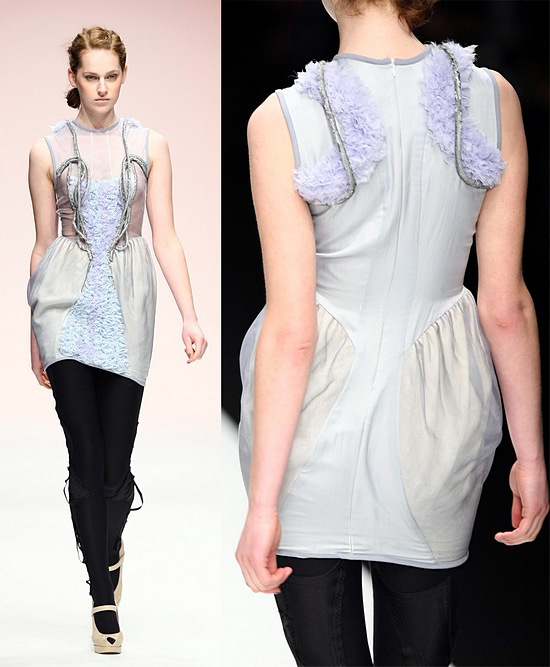 Konsequente Weiterführung der Linie und der Details auf auf den Rücken.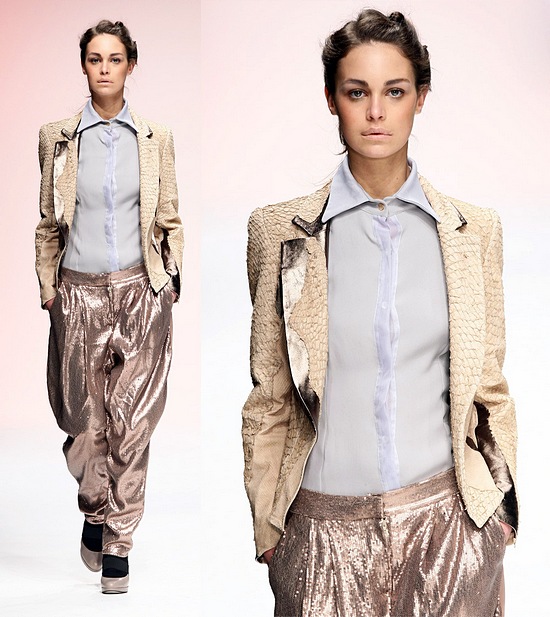 Transparenz kombiniert mit metallischen Oberflächen.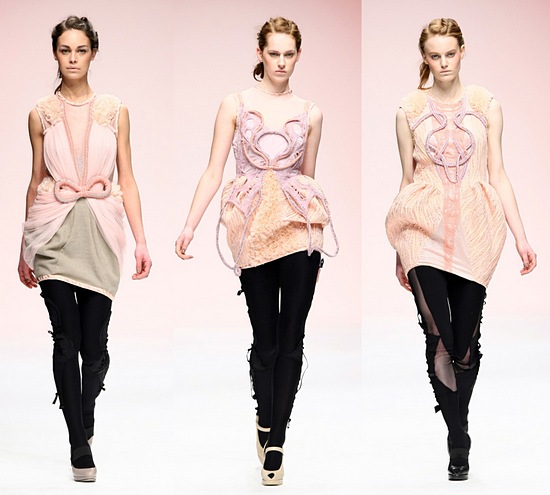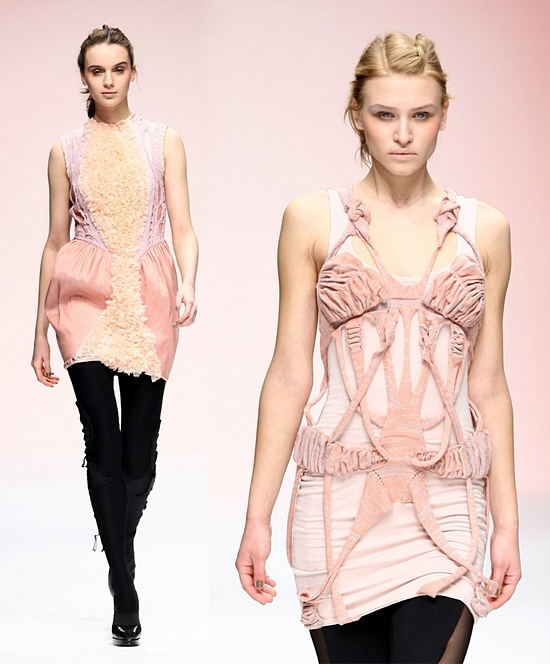 Spielerische Details durchbrechen die Flächen.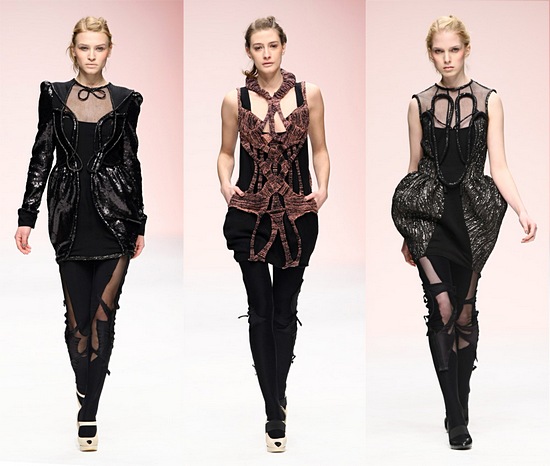 Stark herausgearbeitete Schultern kontrastieren mit angenehmen Volumen bei den Röcken und Hosen.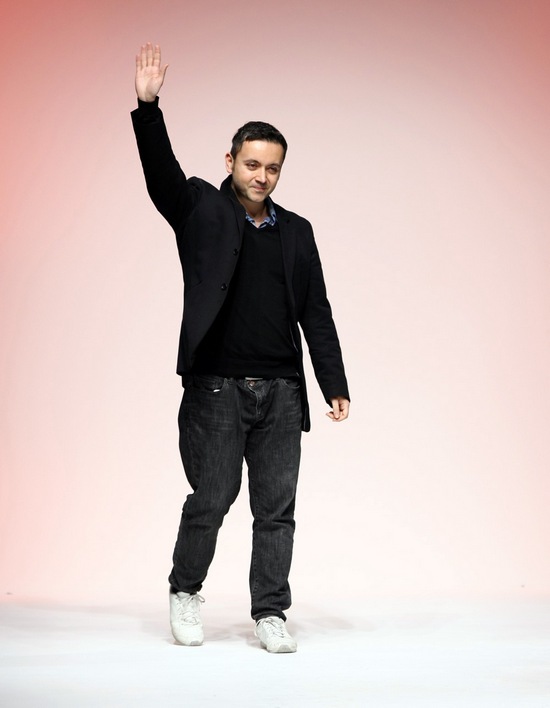 Designer: Bora Aksu