Fashionweek AW2020 Berlin, Kraftwerk
Bilder: Boris Marberg
Text: Gerhard Paproth
Die Stylistin und Co-Gründerin des Fashion Council Germany Claudia Hofmann war wieder die Schlüsselfigur der beeindruckenden Schau der "Alternativen". Sie hatte eine Folge von 51 Multi-Label-Looks aus über 80 nachhaltigen Designerkollektionen, die auf der Neonyt-Messe vertreten sind, zusammengestellt, eine Schau, die aus oft sehr banalen Alltagsdesigns etwas Besonderes herauskehrte.
Das Grundprinzip, nämlich mit konstruktivistischer Manier, sicherem Geschmack, Witz und diversen Anspielungen ein komplexes Gesamtbild zu entwerfen, das gleichzeitig auch die avantgardistische Leitidee eines zukünftigen Modebewußtseins bzw. Selbstverständnisses vergegenwärtigt, konnte wie schon in der letzten Saison das Publikum überzeugen und sorgte für viel Beifall.
Der typische Protagonist bzw, die typische Protagonistin ist im Prinzip ein moderner Nomade. Sein Lebensentwurf ist bestimmt durch Unterwegssein, ob in der Natur oder im urbanen Irgendwo, er hat seine alltäglichen Notwendigkeiten und flüchtigen Besitztümer stets im Gepäck bei sich und versteht sich ansonsten unabhängig. Seine Kleidung ist für alles gewappnet, allen Witterungen gewachsen, also praktisch, warm oder locker genug, solide und natürlich nachhaltig, und der modische Sinn ergibt sich nicht (mehr) aus modeindustriellen Vorgaben, sondern aus der eigenen Kreativität der Zusammenstellung bzw. "Präsentation", die seine Persönlichkeit mehr oder weniger erkennbar werden läßt. Das Individuum schafft aus dem Vorhandenen seine eigene Gestalt(ung).
Der typische Protagonist denkt die Zukunft mit, demonstriert mit seiner Kleidung eine Philosophie der grenzenlosen Welt und hat sich von modischen Trends unabhängig gemacht. Und Teil der Philosophie ist es eben gerade, selbst kreativ zu sein, quasi eine späte Erfüllung des Beusschen Kunstbegriffes, aus dem Bodenständigen, Energetischen eine ästhetische Gestalt abzuleiten.
Der besondere Reiz und der Pfiff des optischen Auftritts ergibt sich aus der kontrastierenden Kombination der Teile und in diesem Mix werden die gedeckten, eher unattraktiven Farben plötzlich zu reizvollen Qualitäten und mit witzigen Hinzufügungen werden banale Outdoorjacken plötzlich zu individuellen Betrachtungsweisen. Die Genderfrage braucht nicht weiter betont oder herausgestellt zu werden, sie ist impliziter Bestandteil des erweiterten philosophischen Selbstverständnisses.
Eine großartige und auch glaubwürdige Vorstellung, die mit der Modenschau hier optisch aufbereitet wird und damit avantgardistischer ist, als alles andere, was es auf der Fashionweek bisher zu sehen gab bzw. gibt, die Eröffnungsschau der südafrikanischen Designer mal ausgenommen. Beeindruckend ist zudem die ungeheure Vielfalt, die dieses Konzept ermöglicht, der differenzierte Spaß daran, der sichtbar wird und die verborgene Wildheit im Mix, der die pragmatische Grundhaltung aufmischt. Das so für eine Schau selbstbewusst, stimmig und geschmackvoll aufzubereiten ist eine hohe Kunst und der Stylistin Claudia Hoffmann als größten Verdienst an der Sache und an der Perspektive zuzuschreiben. Gleichzeitig verkehrt sie damit schließlich den muffigen Beigeschmack alternativer Gestaltungsschwächen in eine überzeugende Stärke, deren Perspektive mit größter Glaubwürdigkeit und deutlicher Attraktivität daherkommt.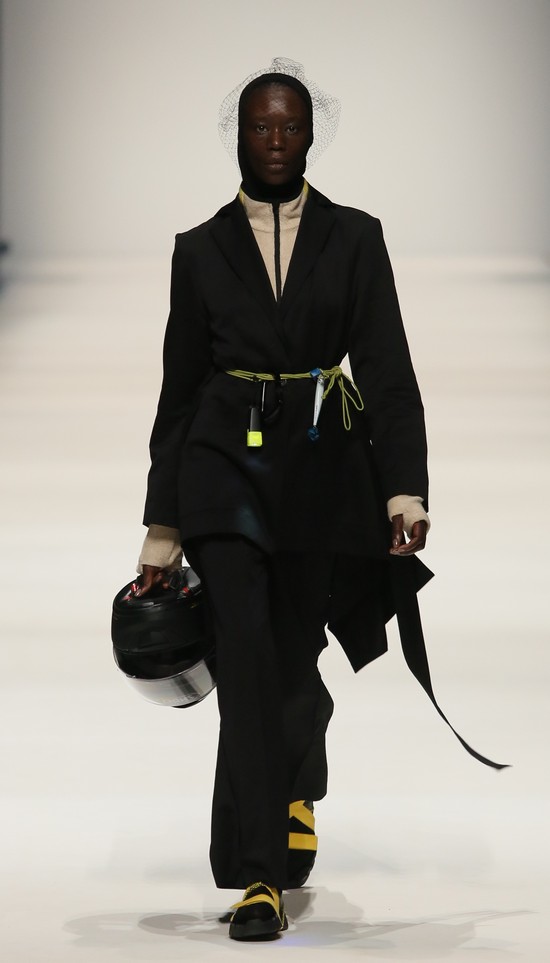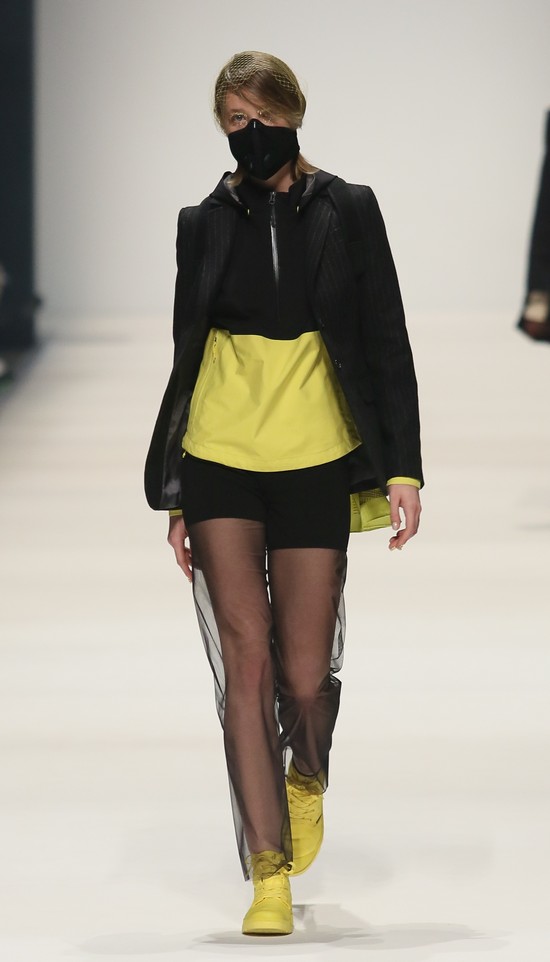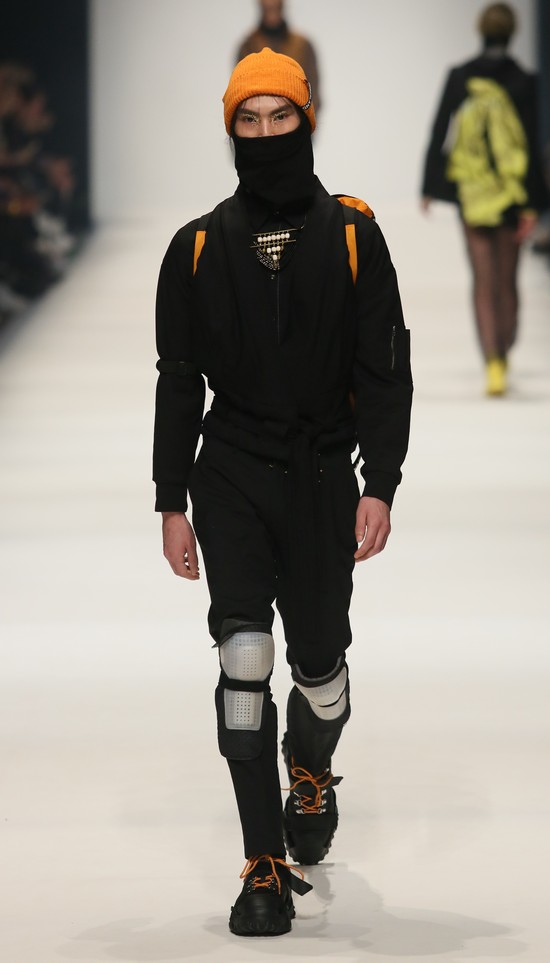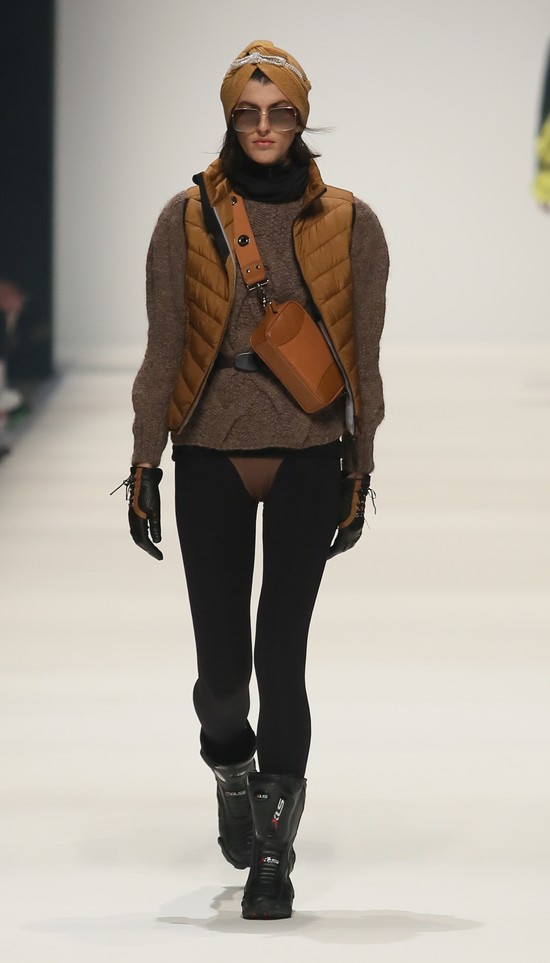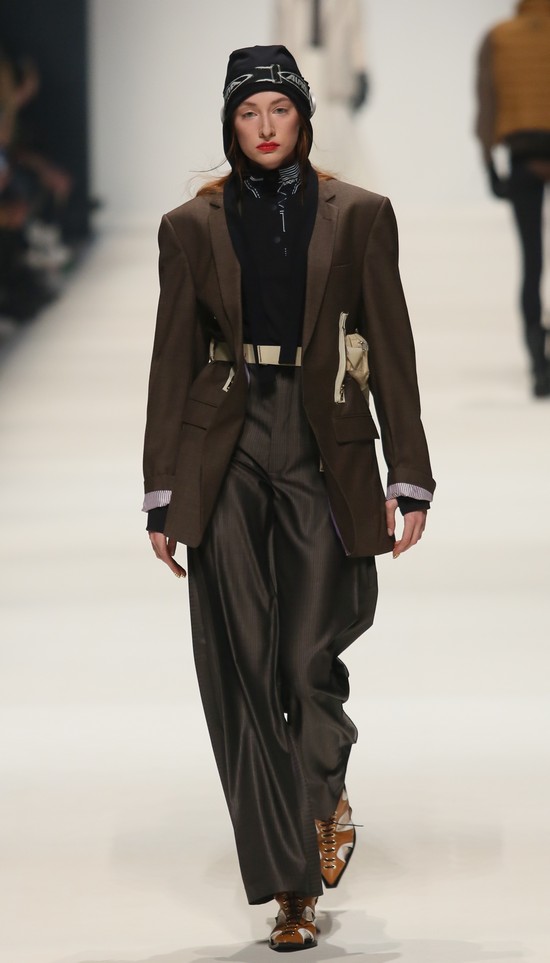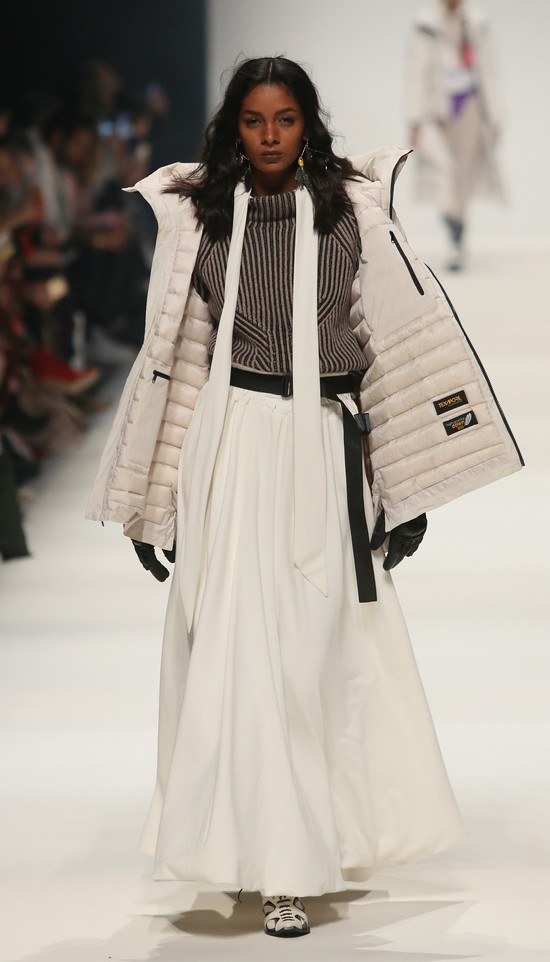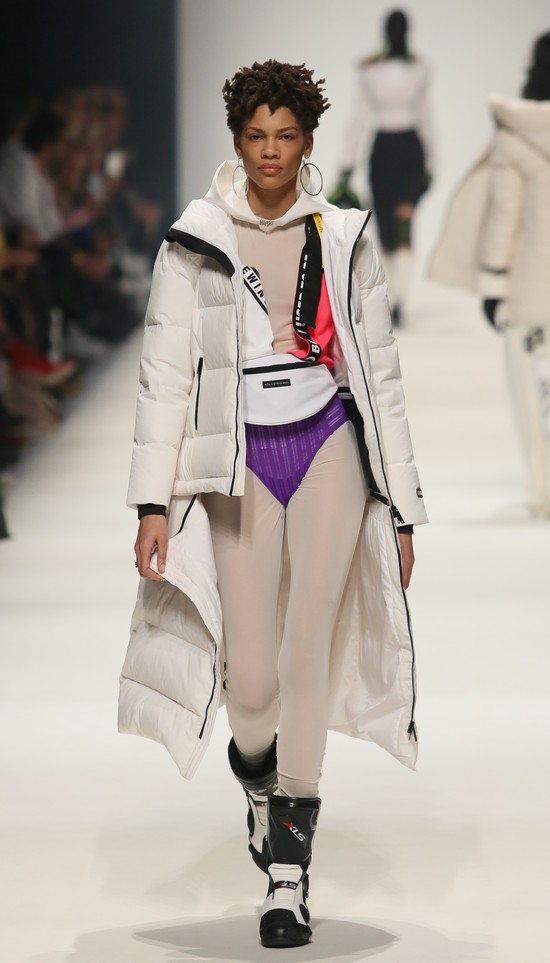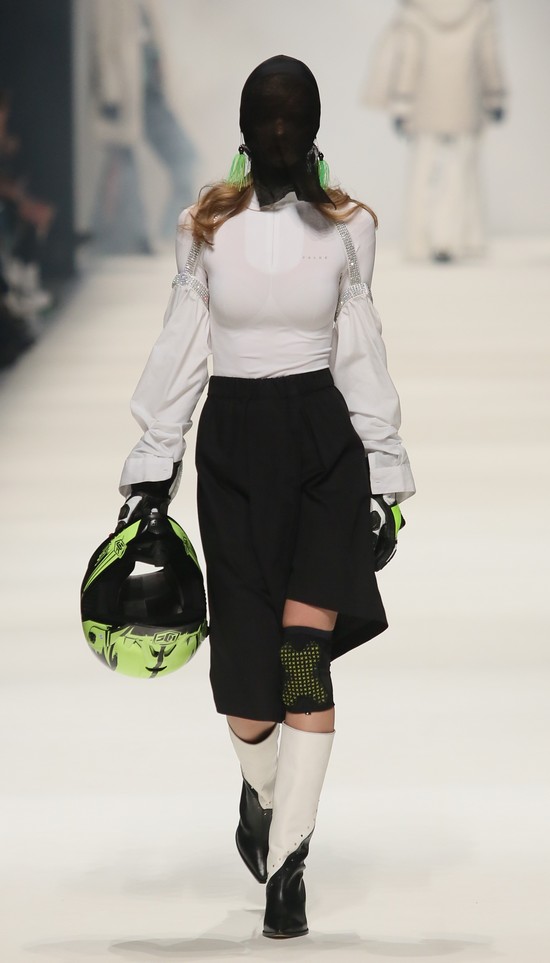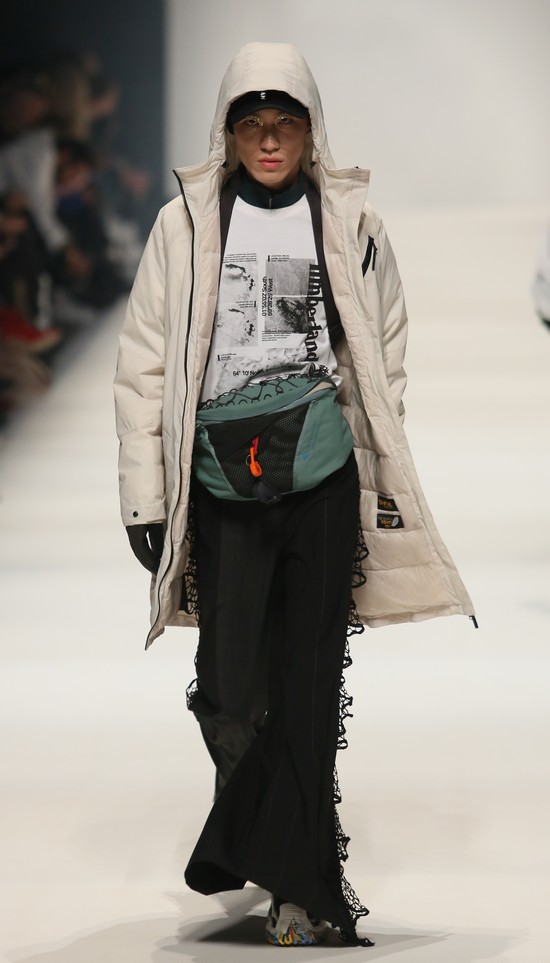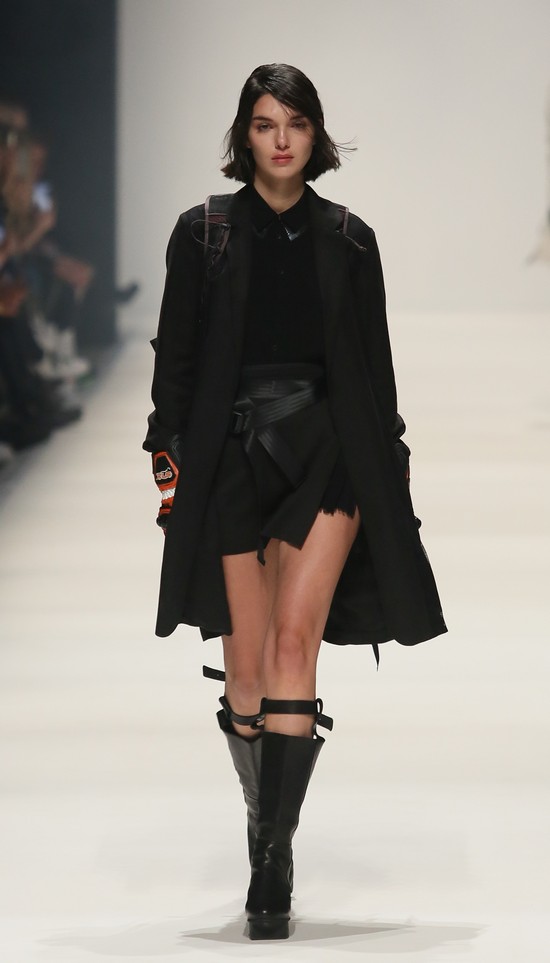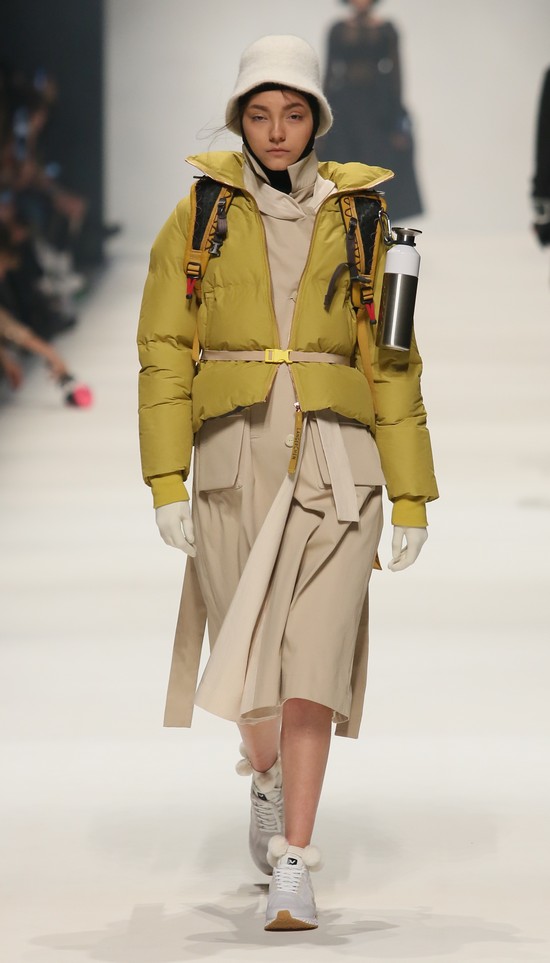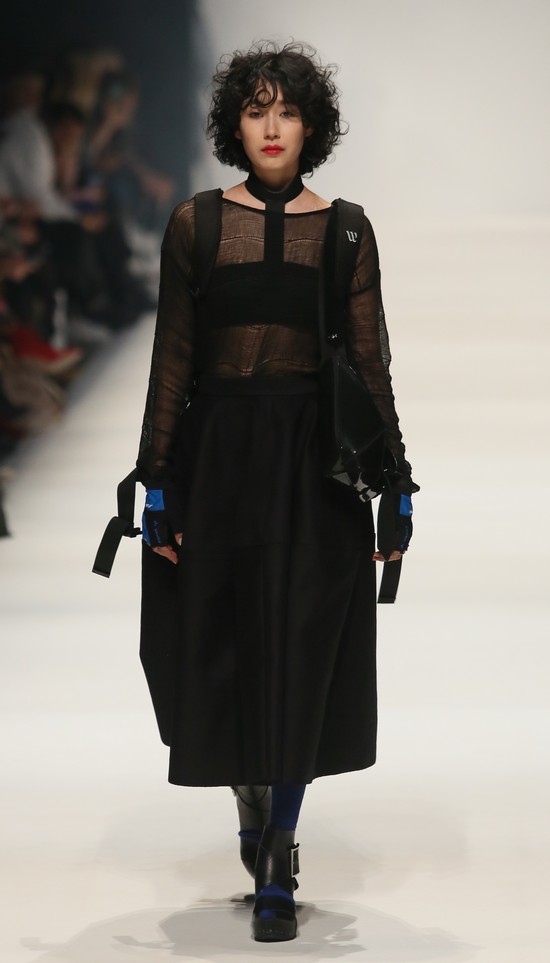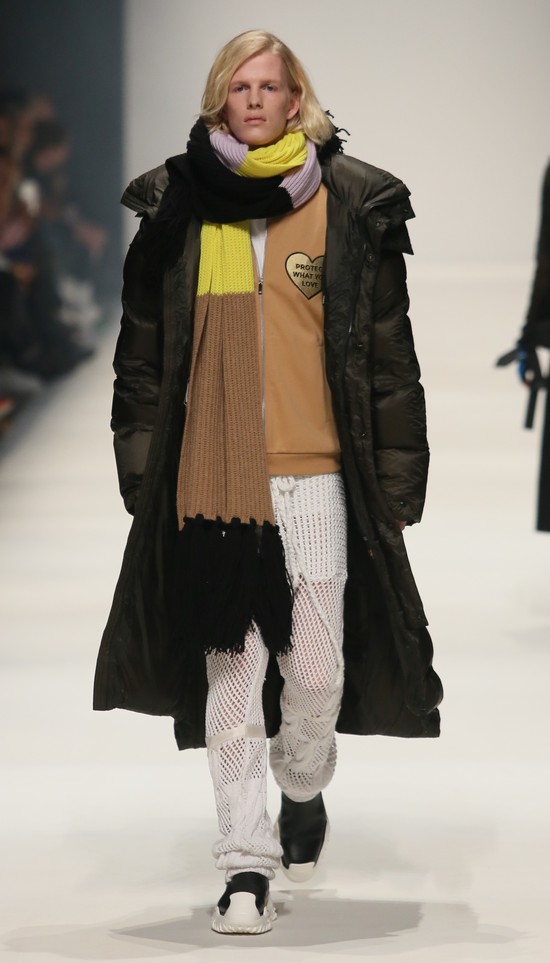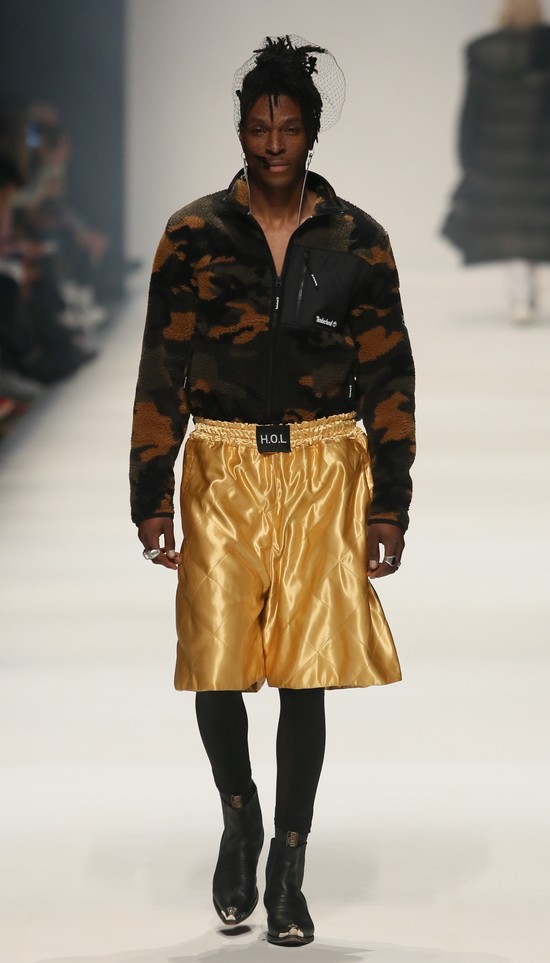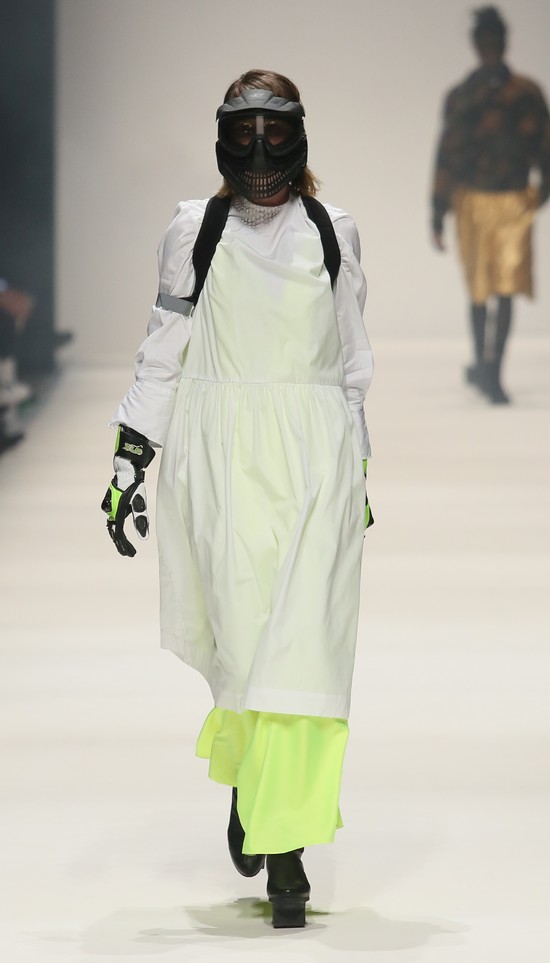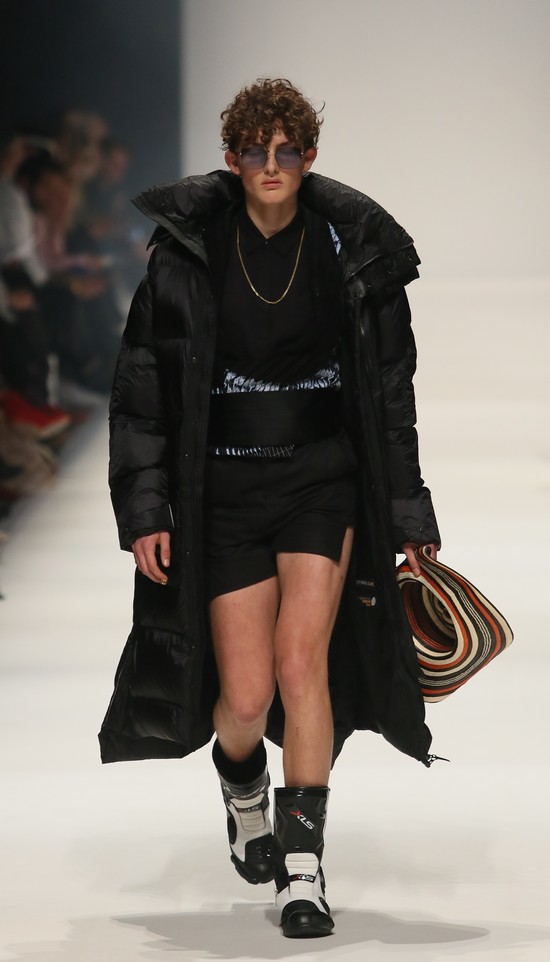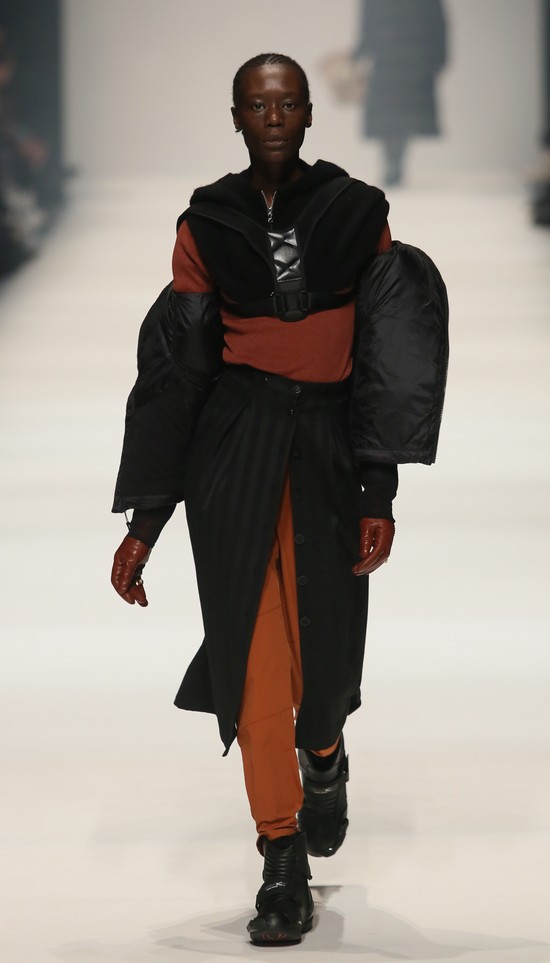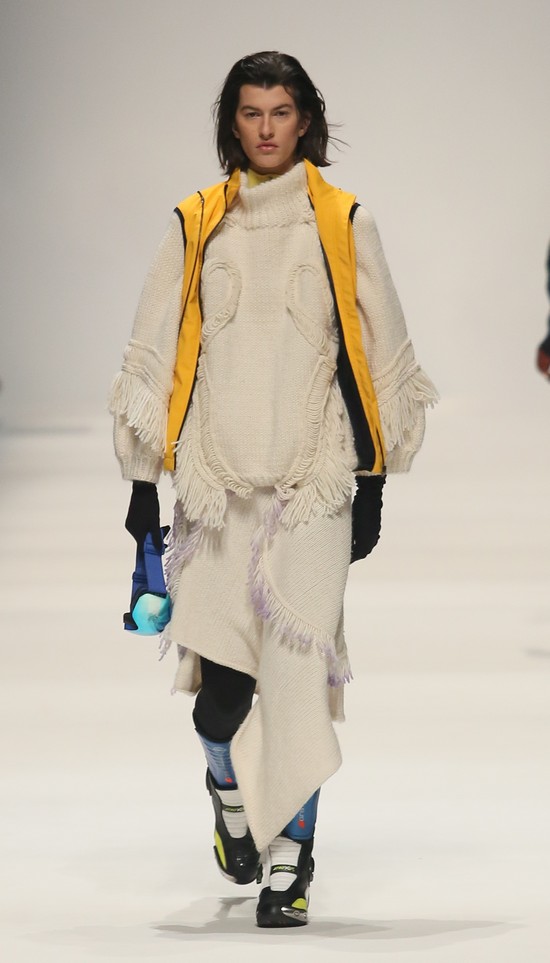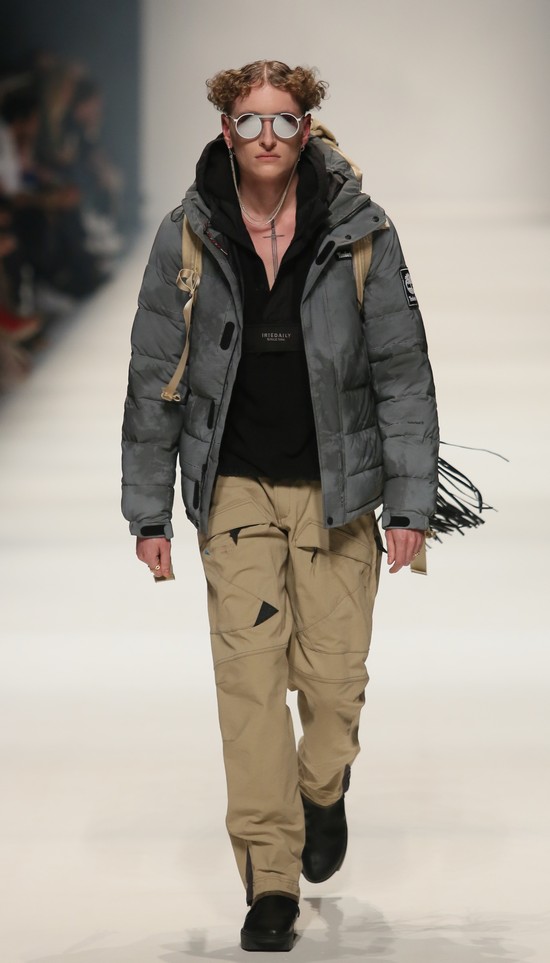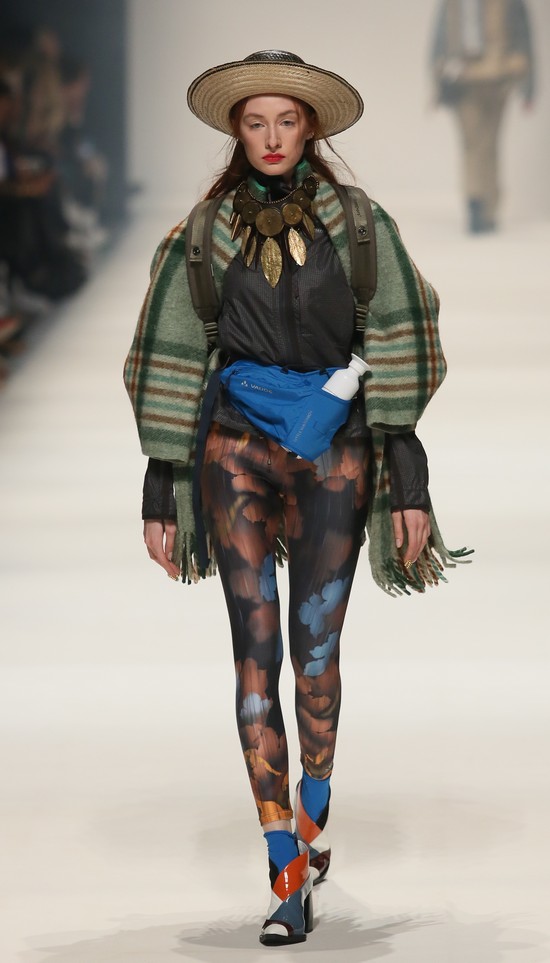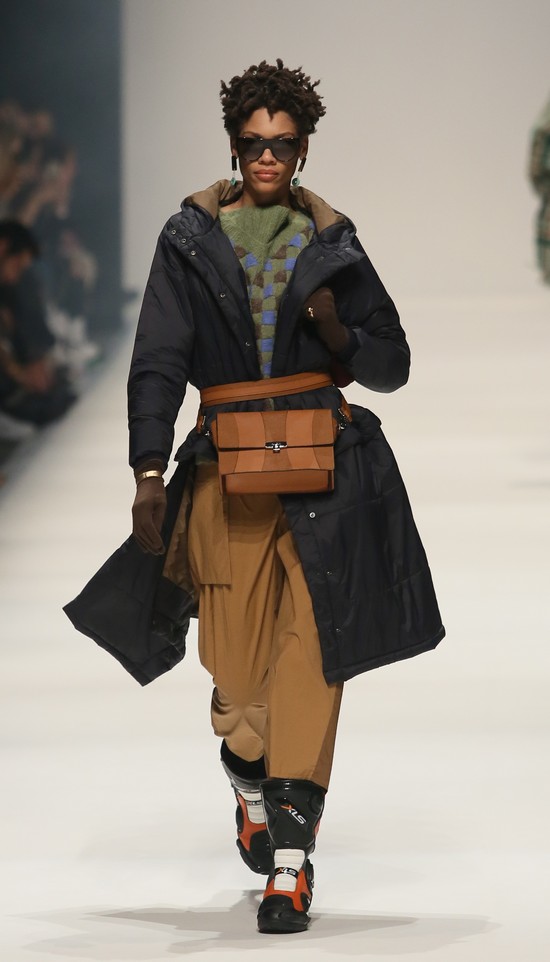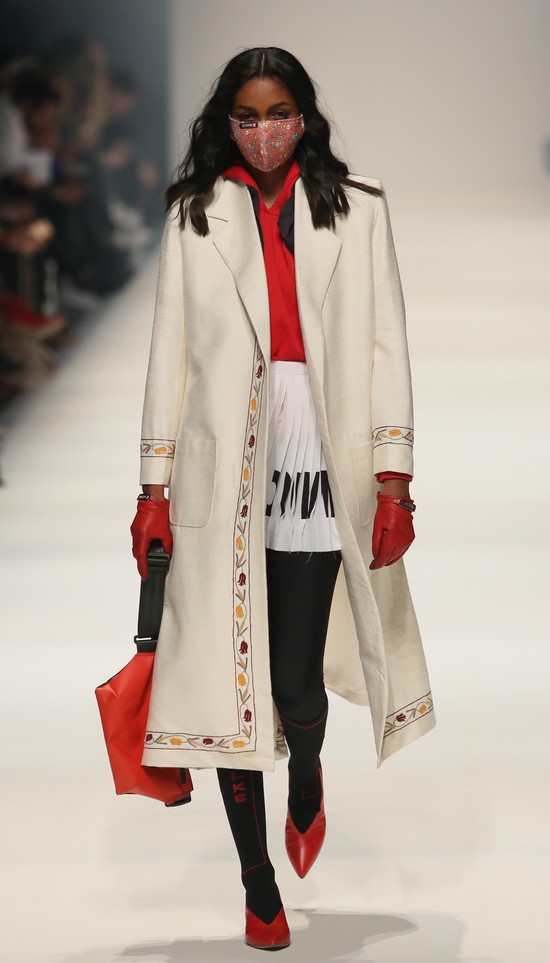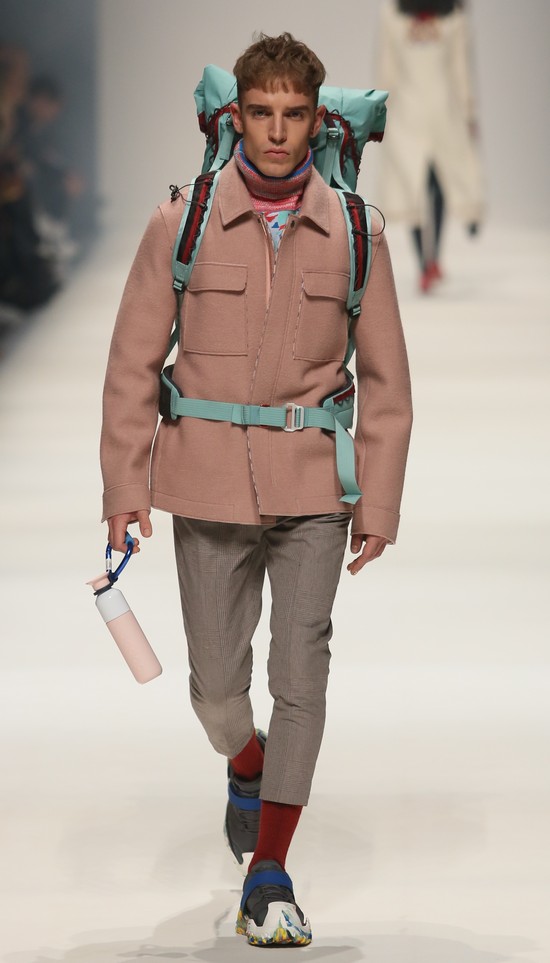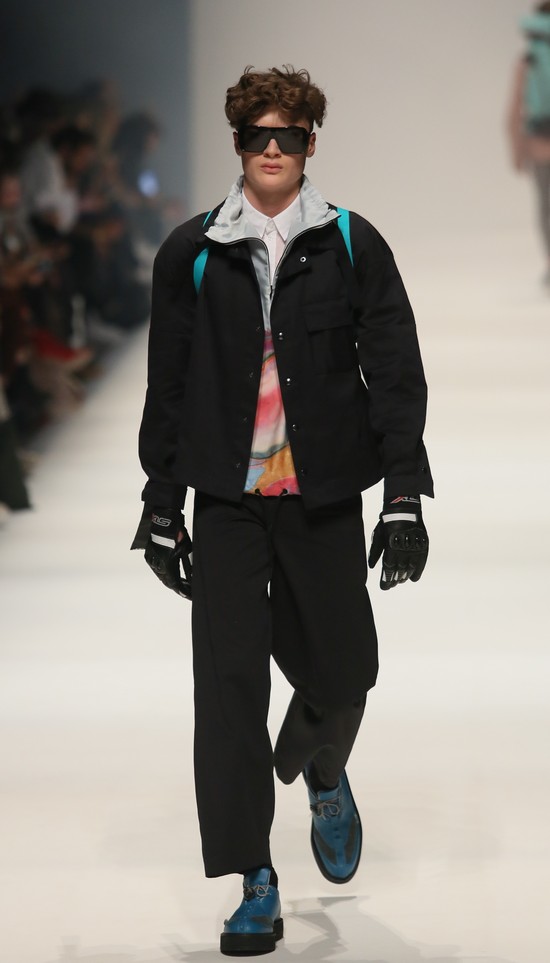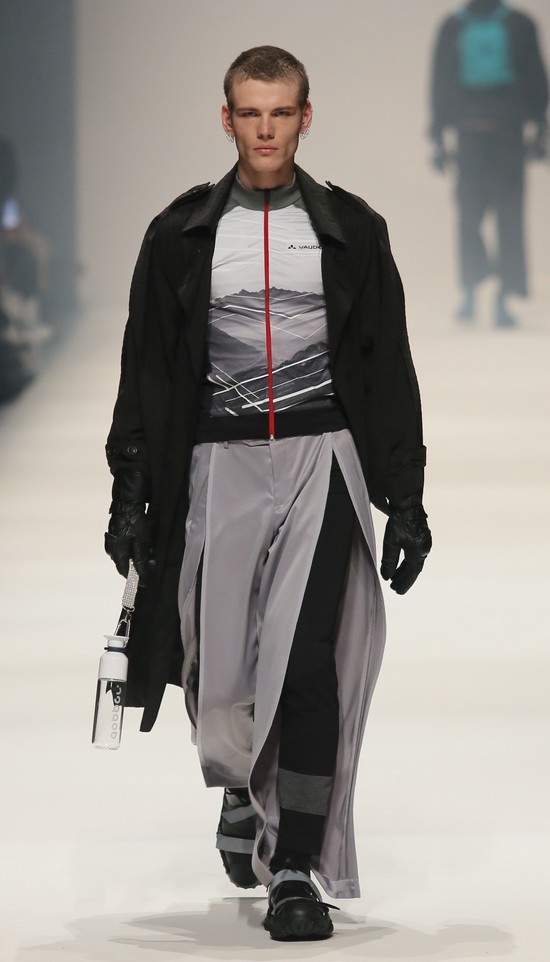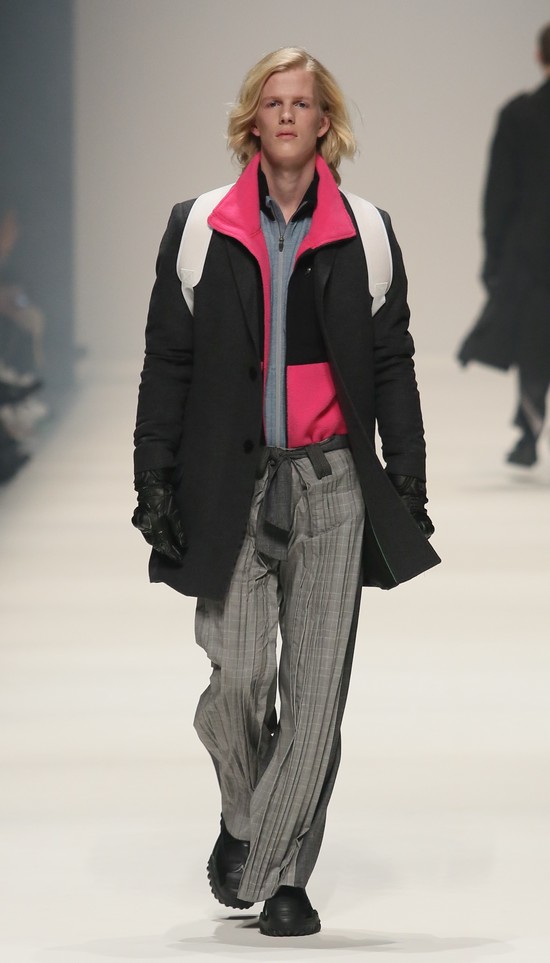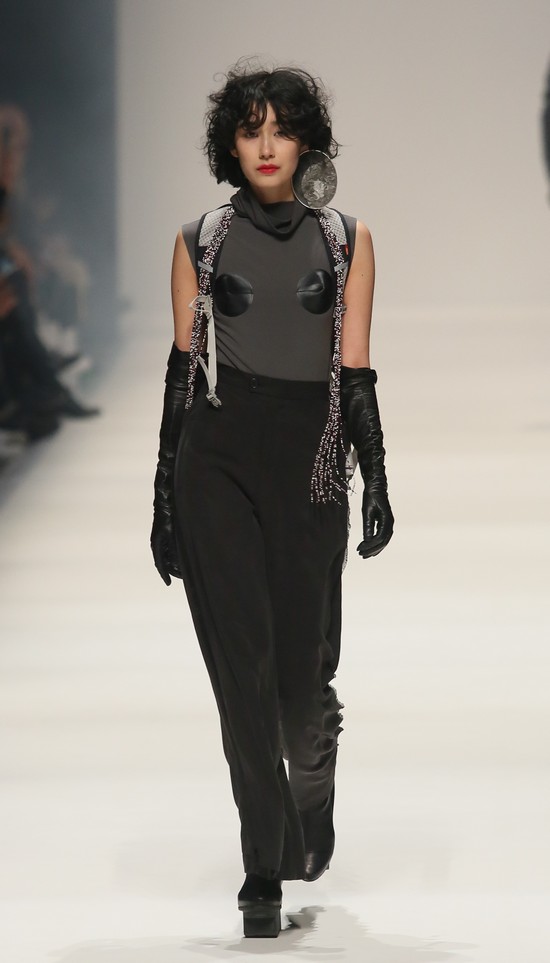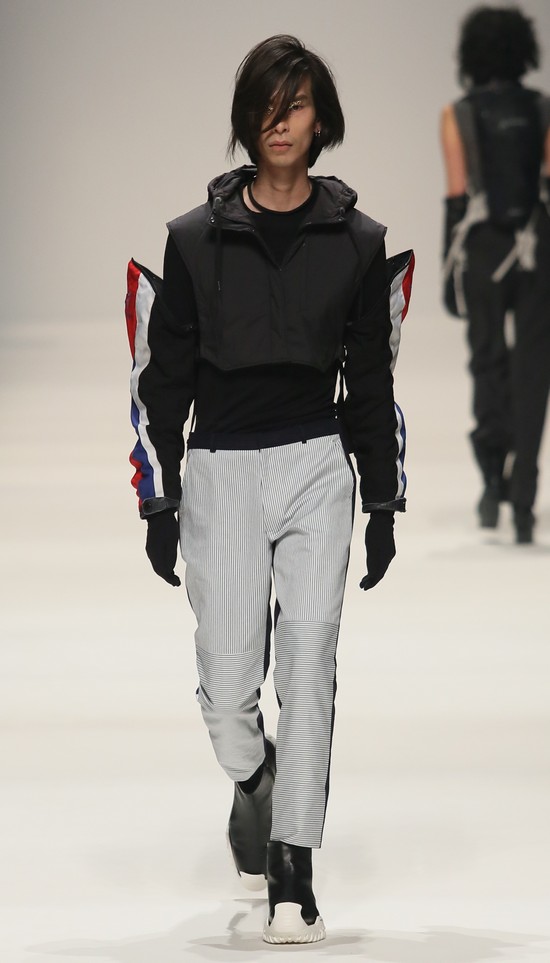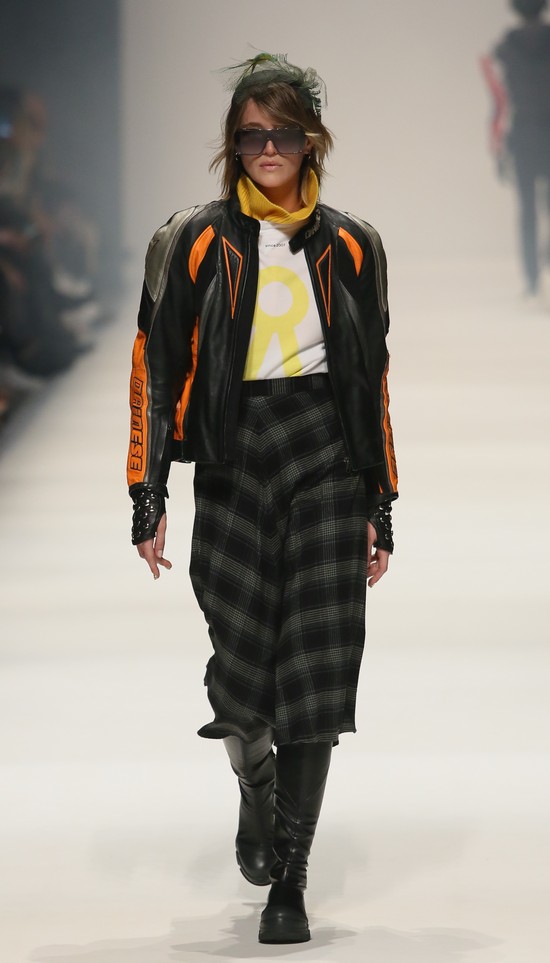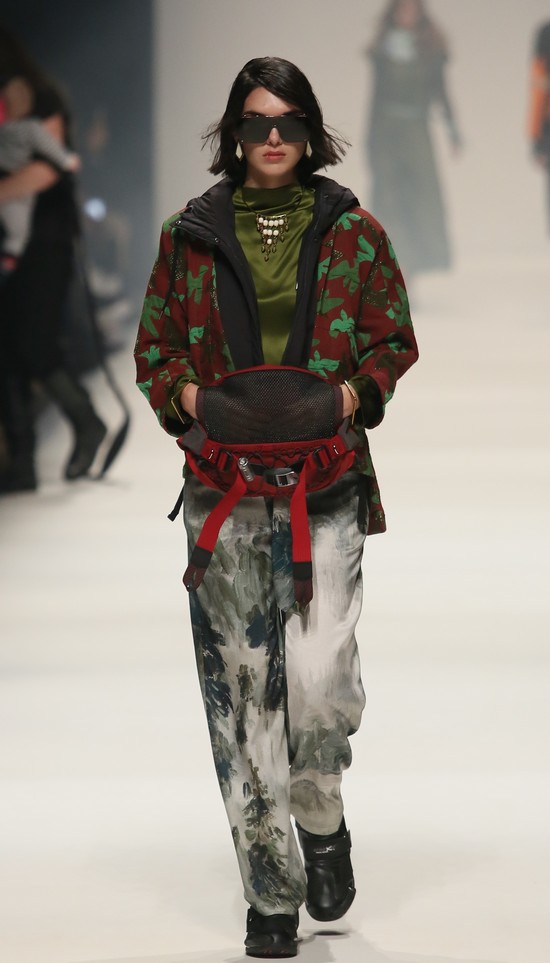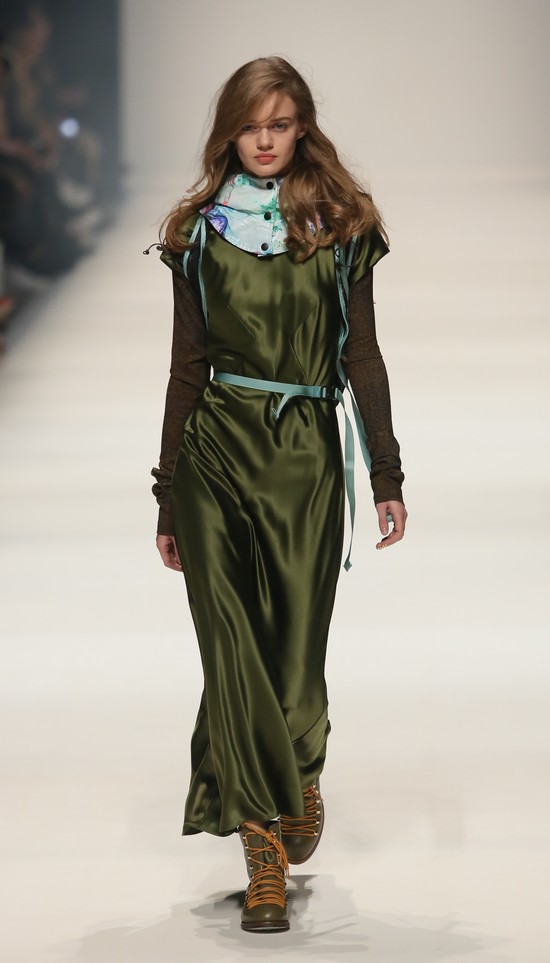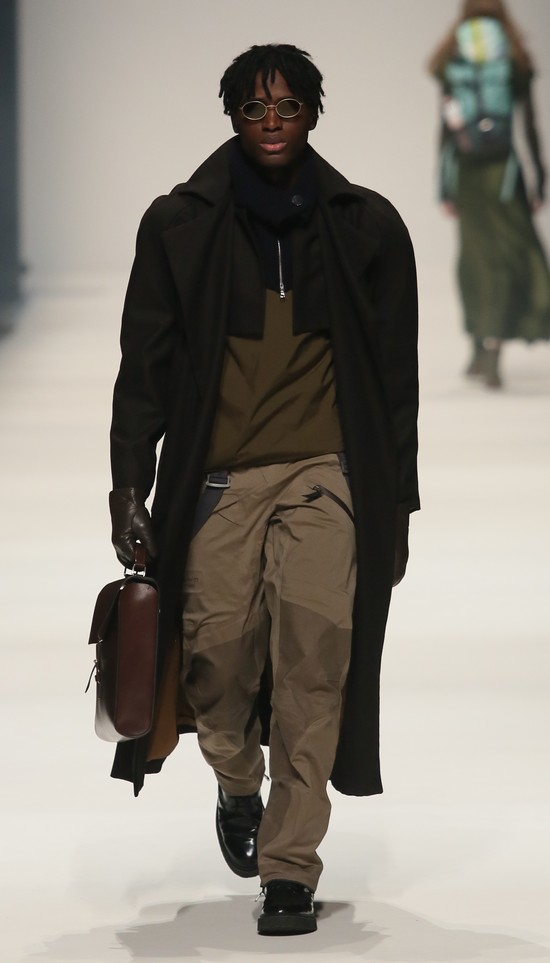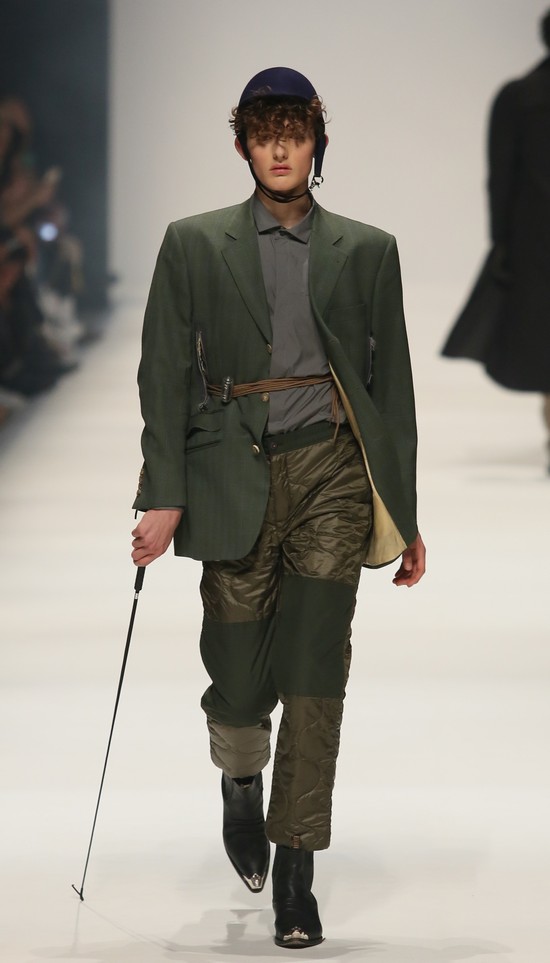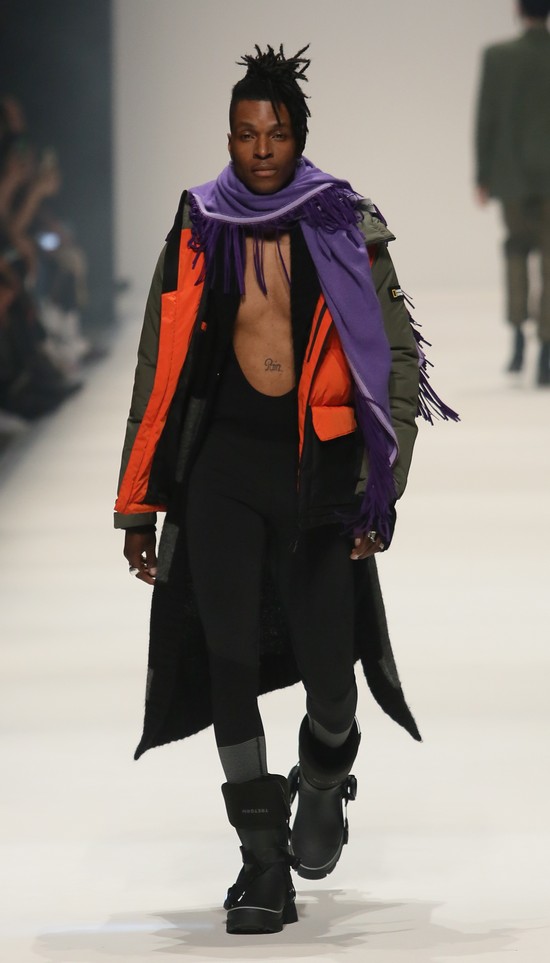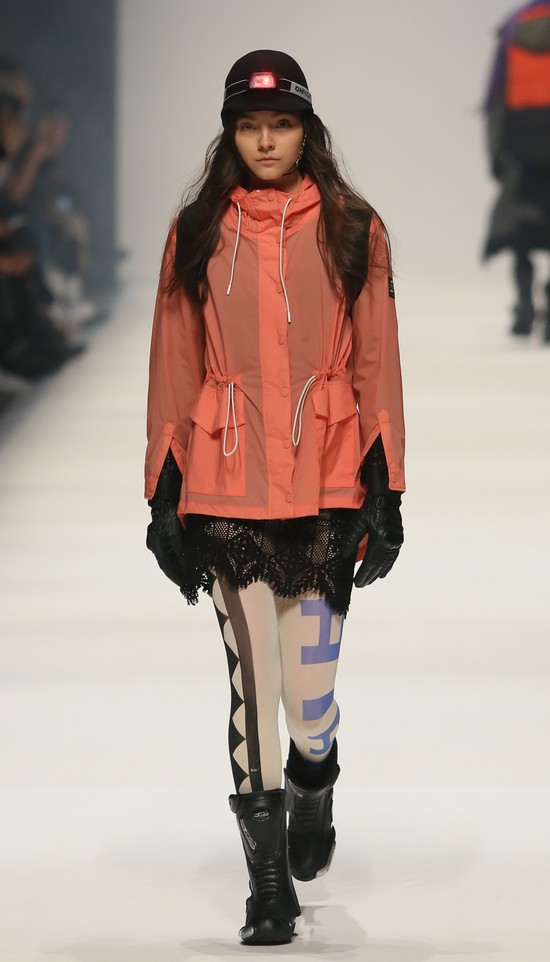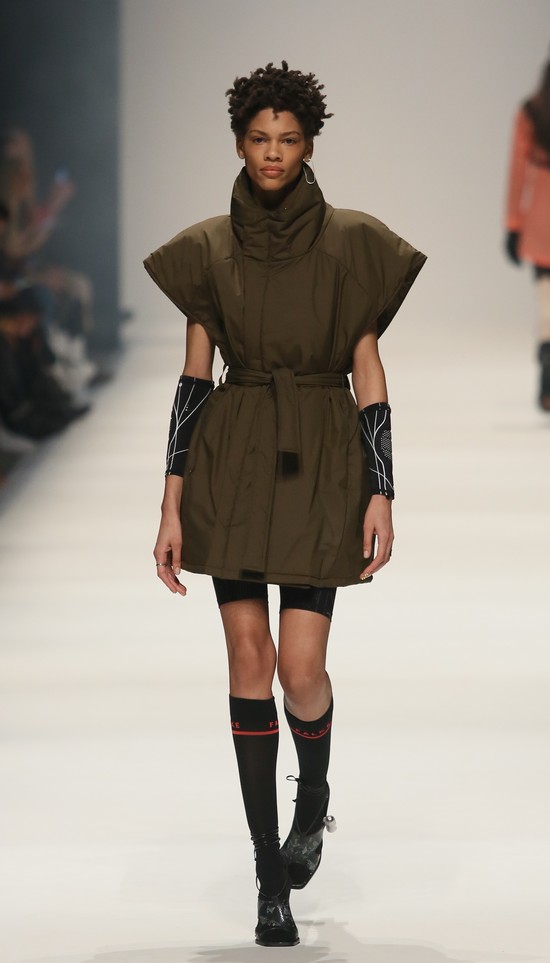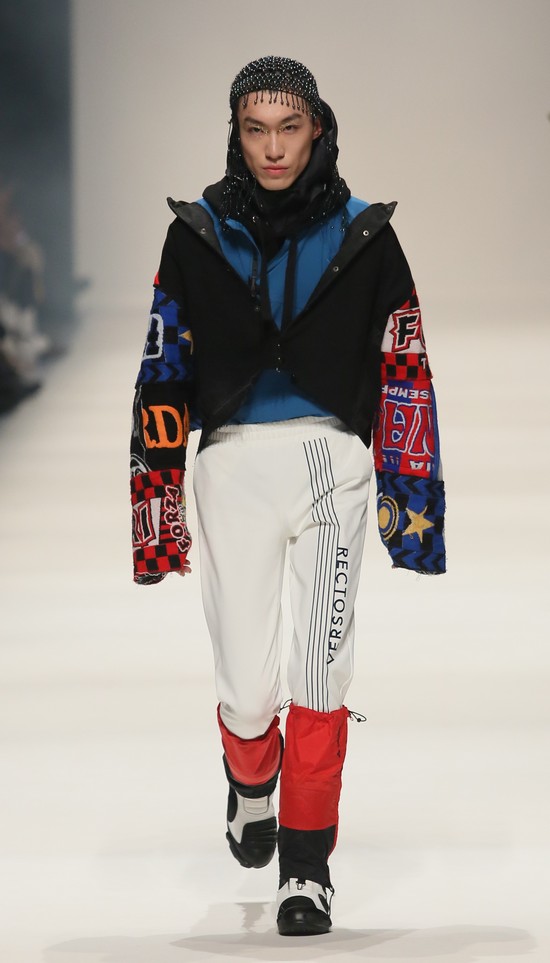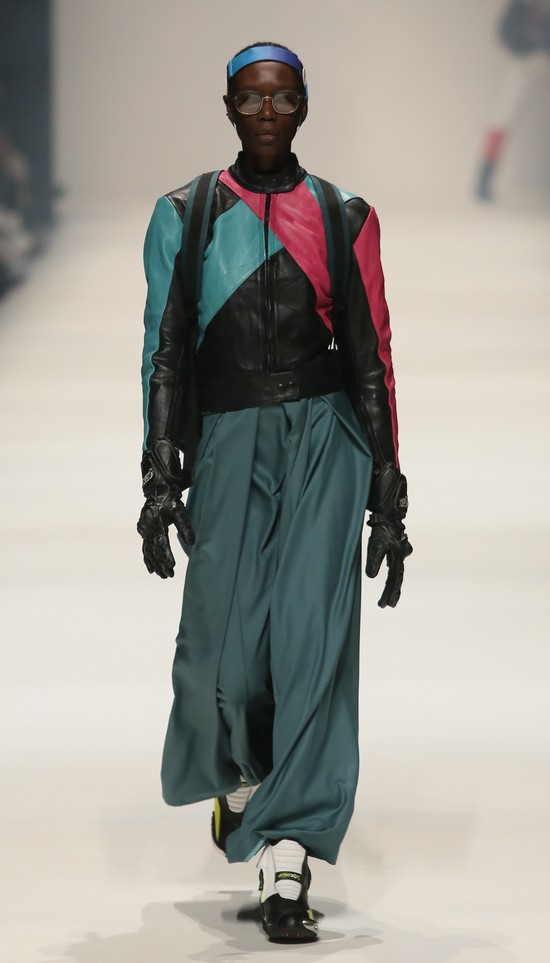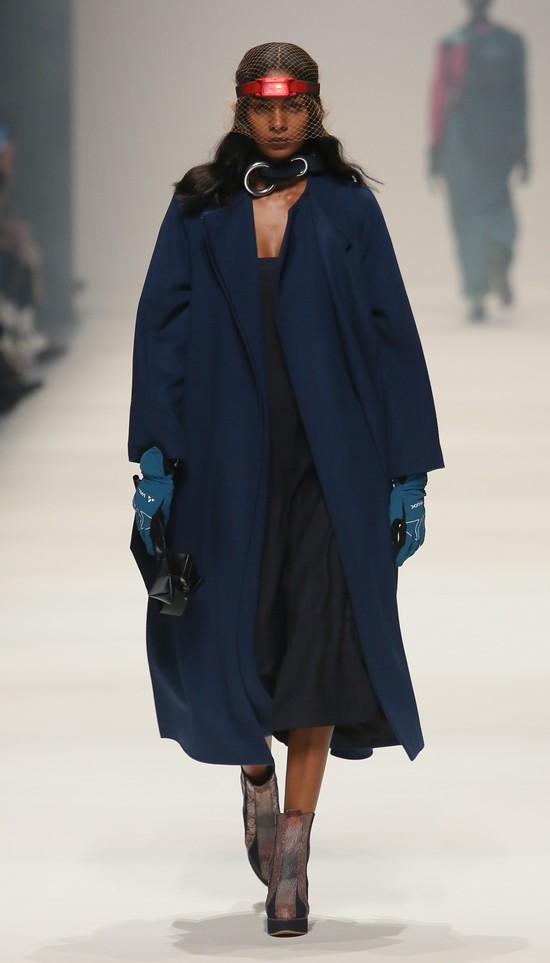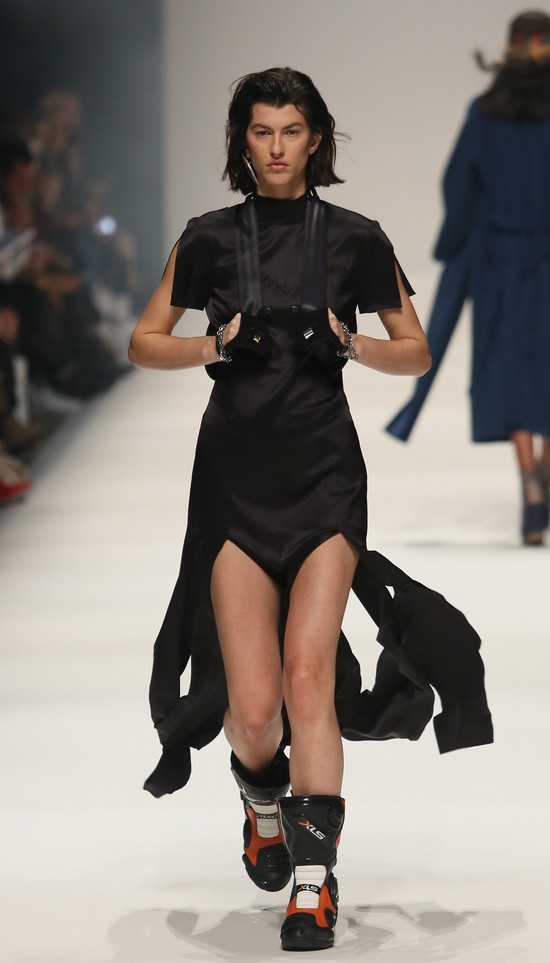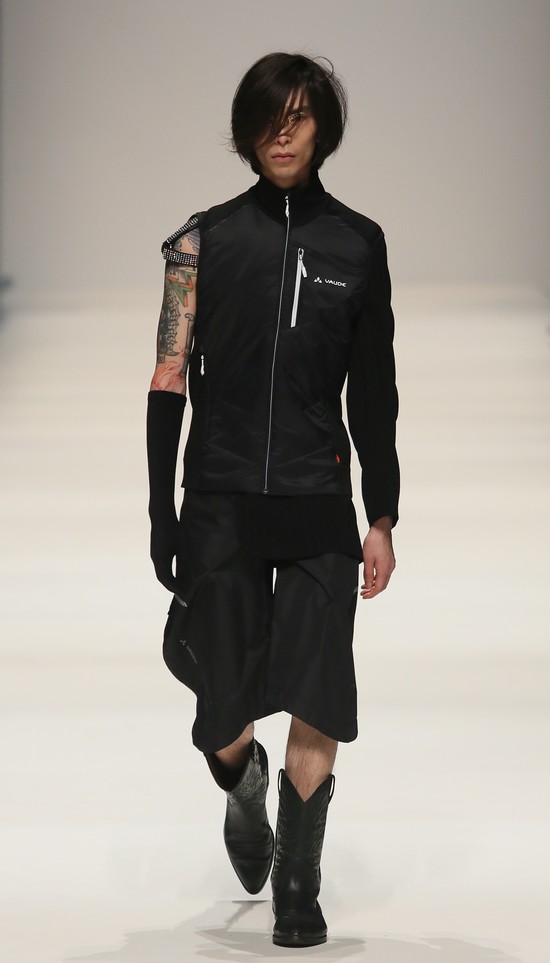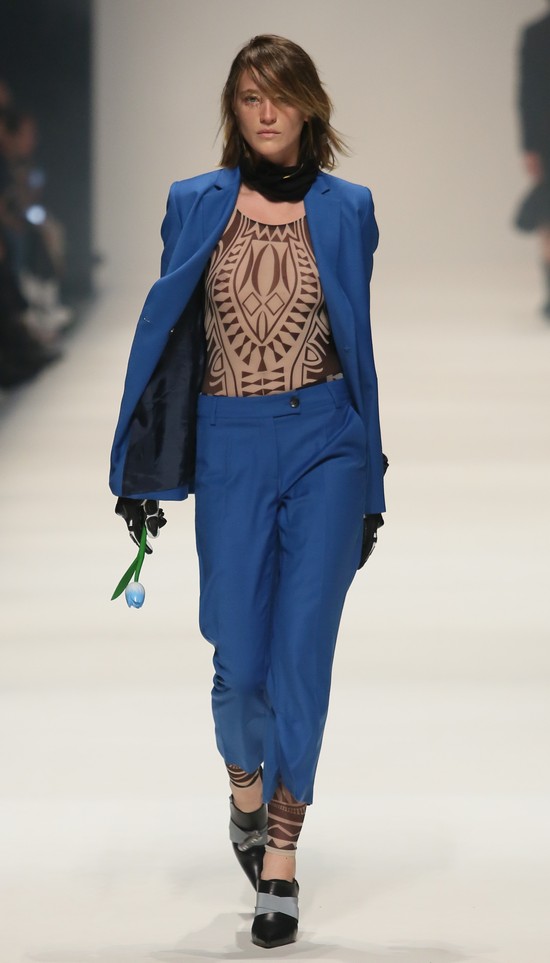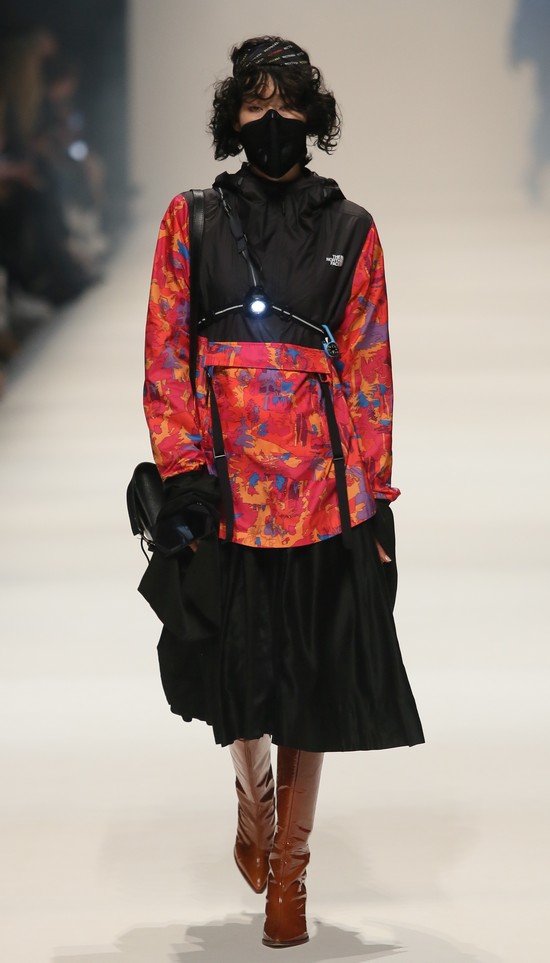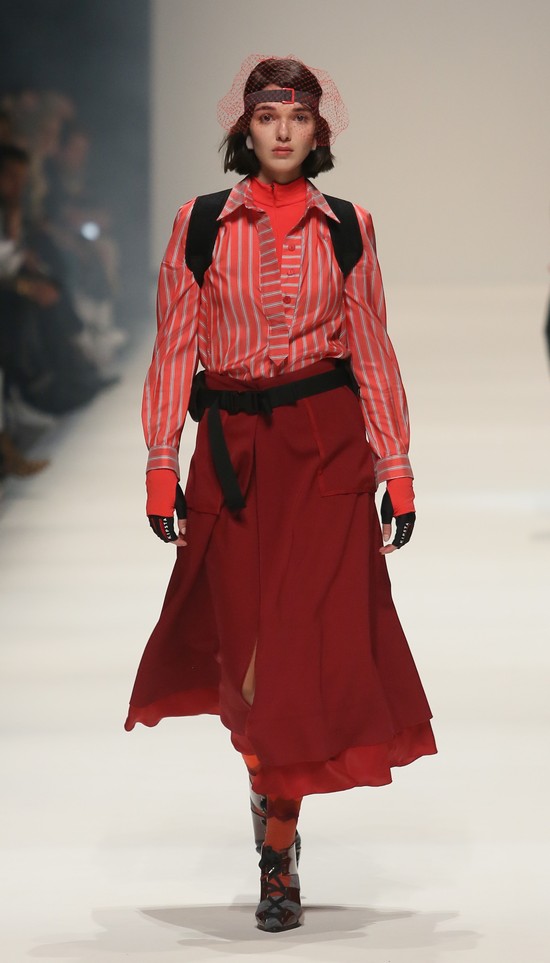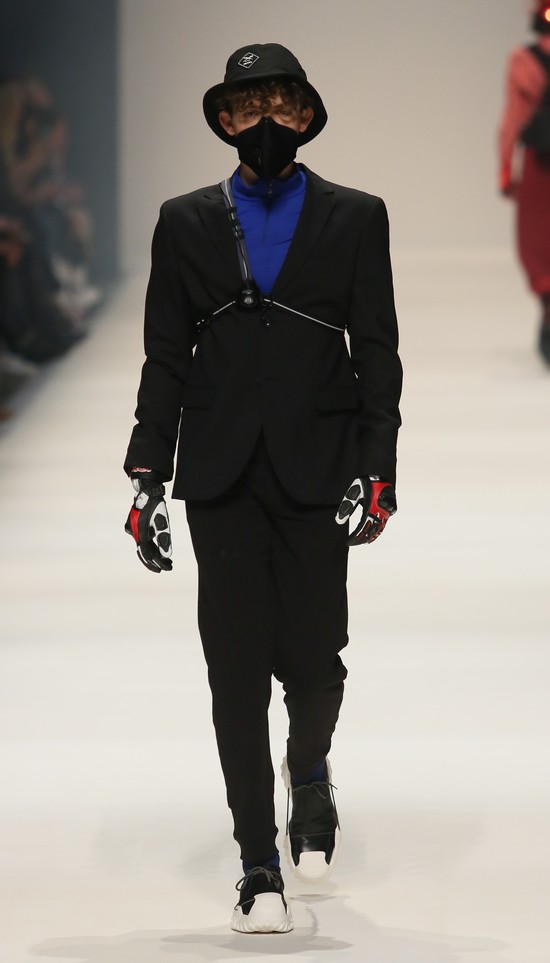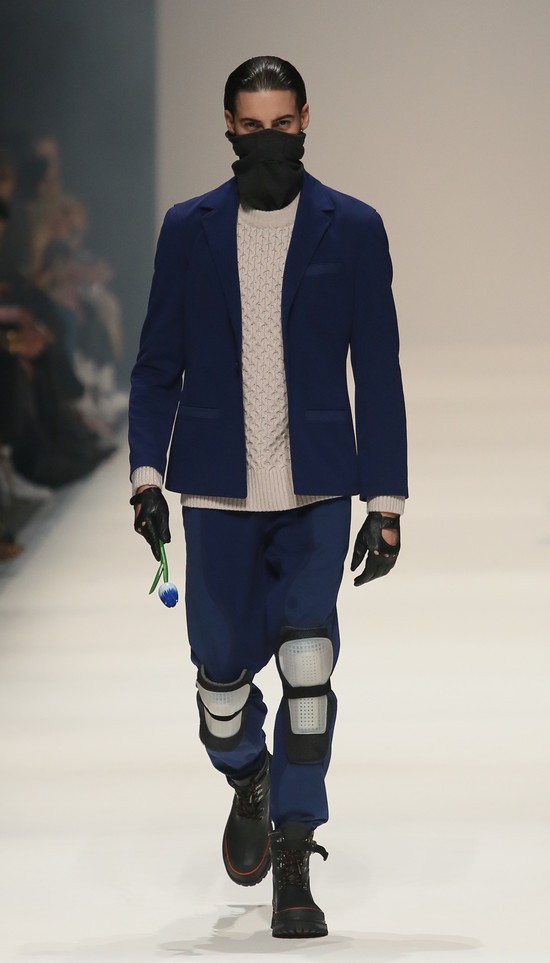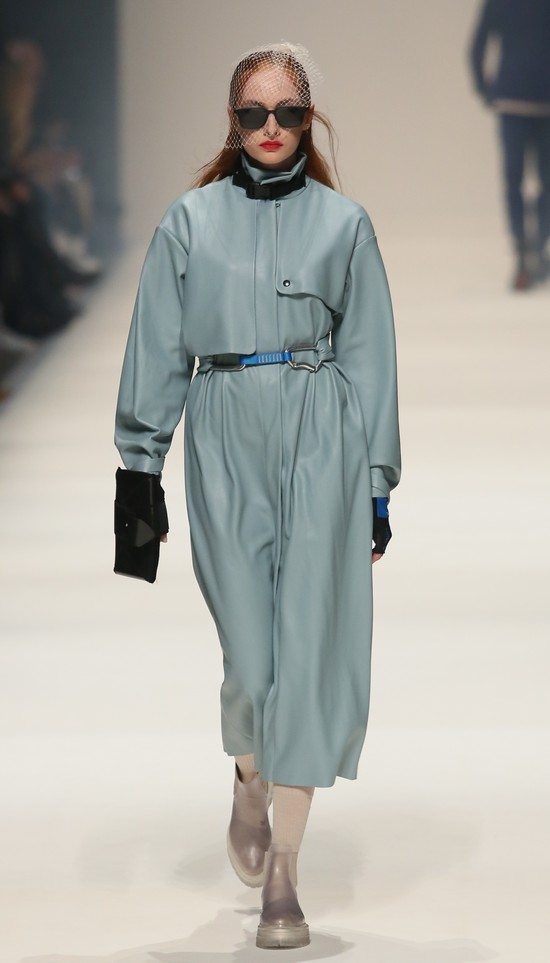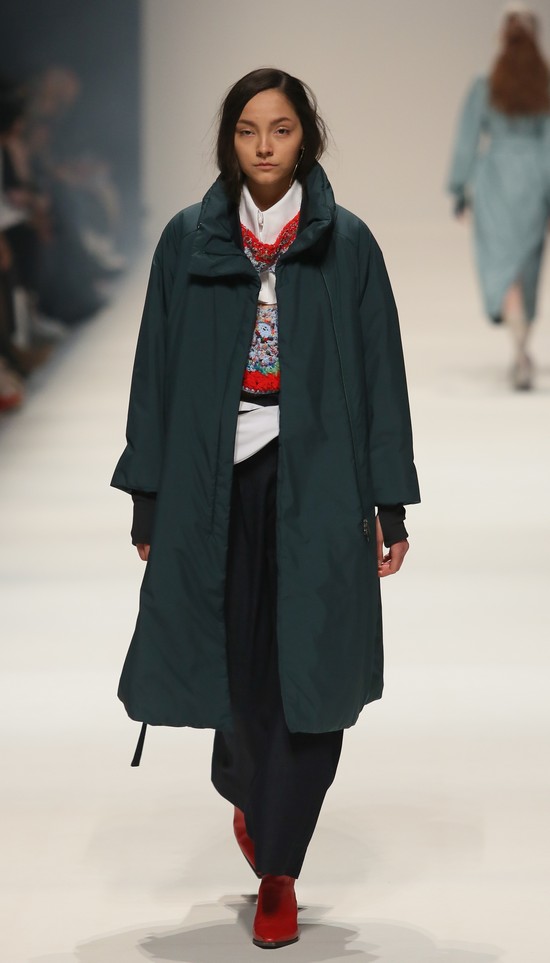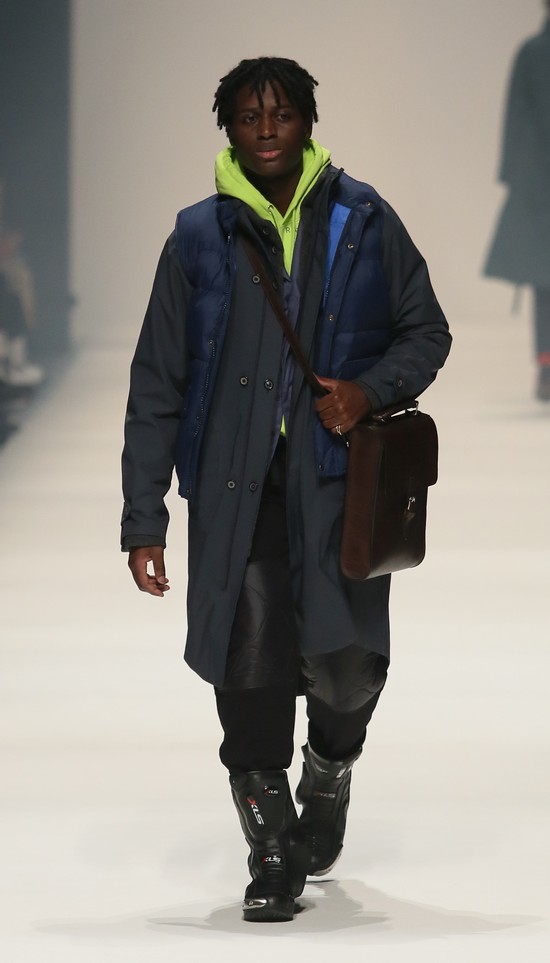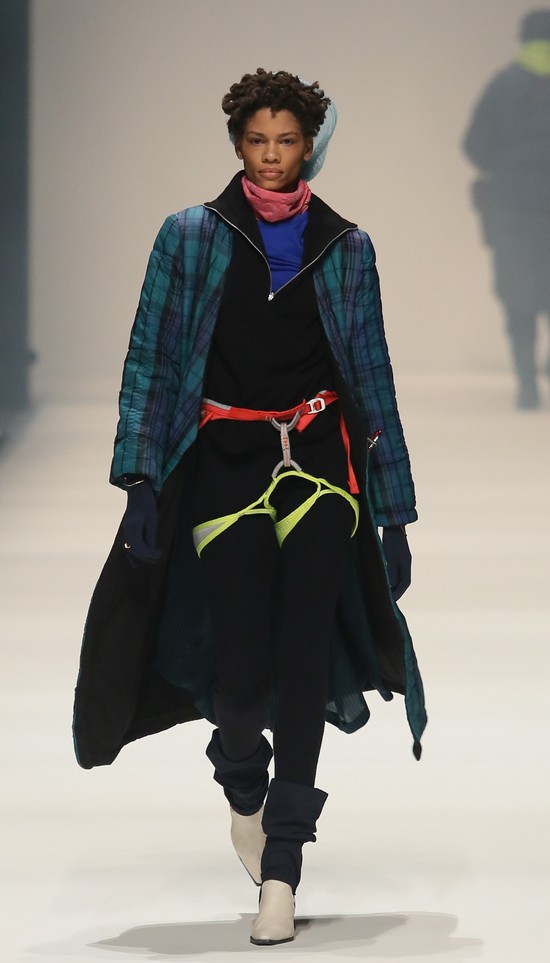 Beteiligte Labels der Schau:
AA Gold, Ackermann Ledermanufaktur, Africa 254 (FA254) Samra, After March, Alinaschuerfeld, Ambiletics, An Buermans, Andy-Wolf, Anek., Angela Ciobanu, Anna Schuster, Annette Rufeger, Antonia Zander, Armedangels, Arys, Balütta, Before 7 am, Biker-Zone, Boochen, Brachmann, Church of the Hand, Cloudy – Berlin, Dopper, Ecoalf, Esther Perbandt, Fade Out, Falke, Fjällräven, Folkdays, Forever, Friedrich Dippmann, Fub, Graciela Huam, Hanna Fiedler, Hessnatur, Hi on life, Høyem, Icebreaker, Ida & Volta, Imarit, Informis Studio, Iriedaily, Klättermusen, Langer Chen, Lani Lees, Lanius, Lara Krude, Layla De Mue, Lemon Jelly, Lil' Lapel, Saheli Women, Afterlife Project, Manakaa Project, Mandala, Marco Scaiano, Marria Roslova, Marita Moreno, Mies Nobis, Mimycri, Miomartha, Nakt, Natascha von Hirschhausen, National Geographic, Neubau Eyewear, Noah, Opaak, Paladium, People Berlin, Phyne, Pulva Jewelry, Quite Quiet, Recto Verso, Reer 3, Rhuuma, Sandermann, Schmidttakahashi, Scoop, Sepideh Ahadi, Skarabeos, SKFK, Skua, Sonja Tafelmeier Couture, Spatz Hutdesign, Stoffbruch, Swedish Stockings, Tata Christiane, The North Face, Timberland, Tretorn, Trippen, Vaude, Veja, Wayk´s, Wolfskin Tech Lab, World Pearls Love und Wunderwerk.