Paris Fashionweek SS2020, Palais de la Découverte
Bilder und Text: Gerhard Paproth
Annika Klass aus Deutschland macht Strickmode. Für diese Kollektion "An Archive Of The Sunflower" arbeitete sie mit der Firma Stoll aus Reutlingen zusammen, die für innovative und auch spezialisierte High-Tech-Prozesse in der Textilverarbeitung (resp. Strick) und entsprechend elaborierter Software steht. Mit diesem computerbasierten Verfahren kann man sofort und "on demand" innerhalb weniger Stunden auch sehr komplizierte Kleidung in beliebiger Stückzahl produzieren – das ist auch fortschrittlich in dem Sinne, dass damit Überproduktion verhindert wird und wenig Abfall entsteht. Ein sehr zukunftsträchtiges Verfahren.
Annika Klass hat sich für diese Kollektion auch mit der Künstlerin Madeleine Mesam zusammengetan, die für die Prints verantwortlich ist. Stilistisch sind die Sachen insofern recht deutsch geprägt als die konstruktivistischen Schnitte und Farb- bzw. Musterkombinationen die Gestaltung bestimmen.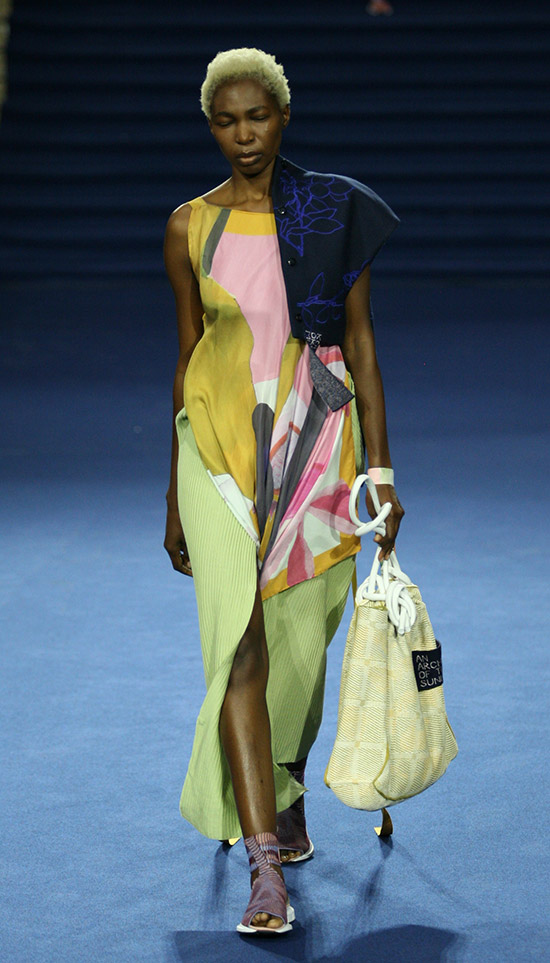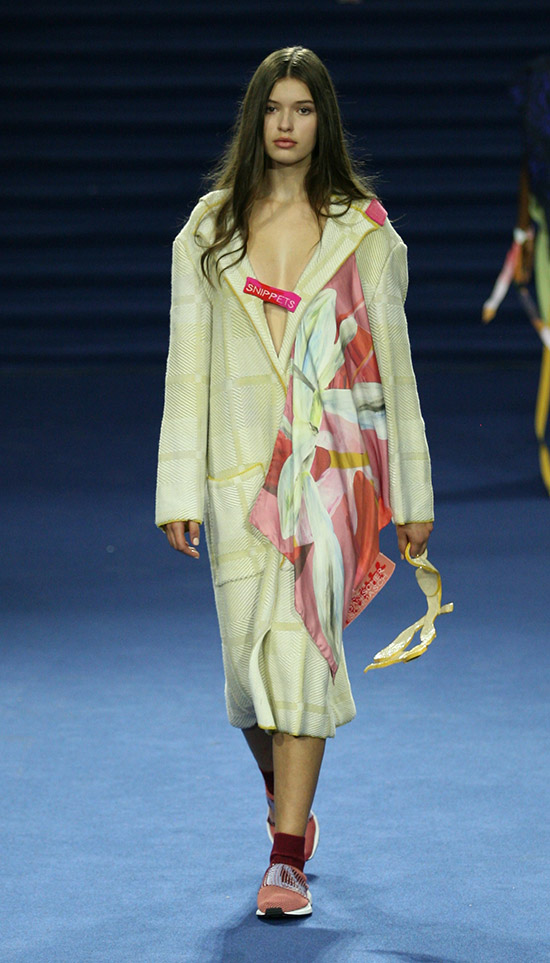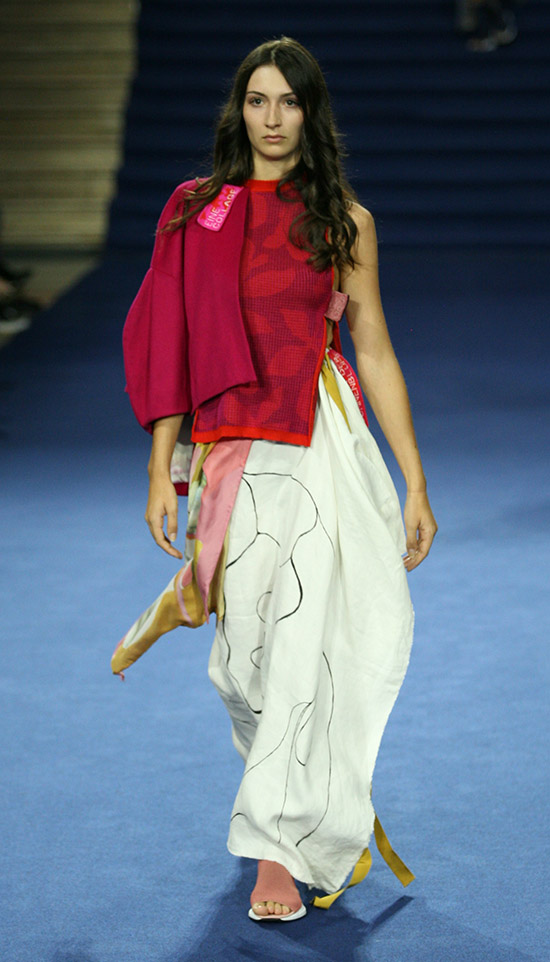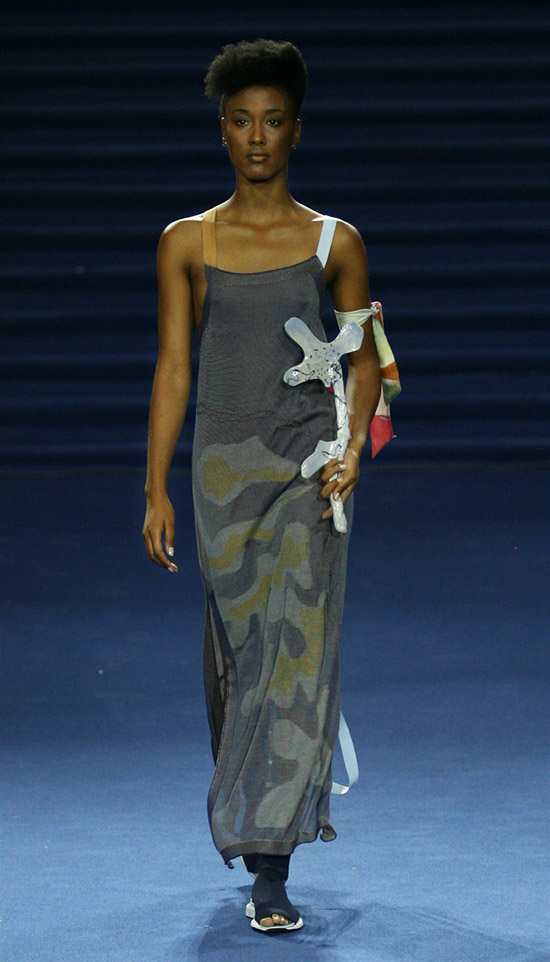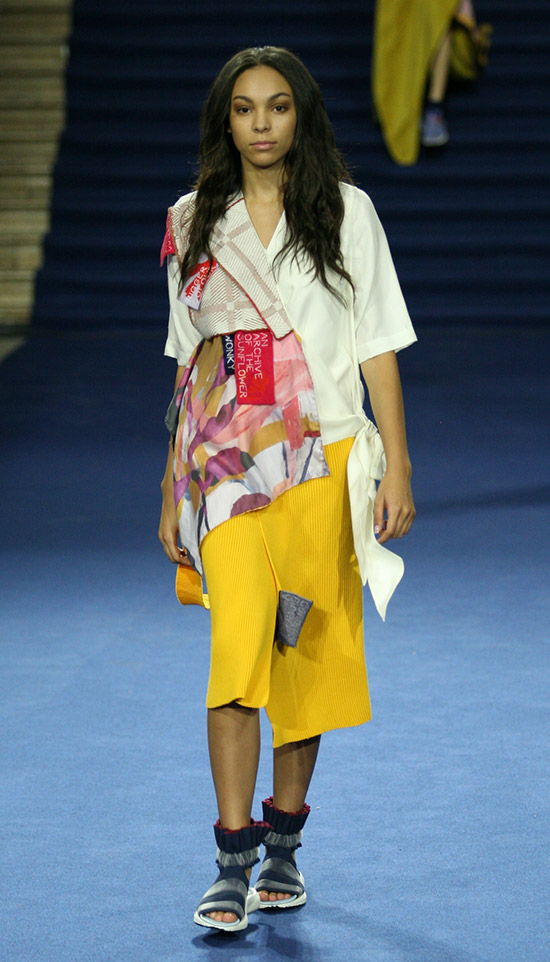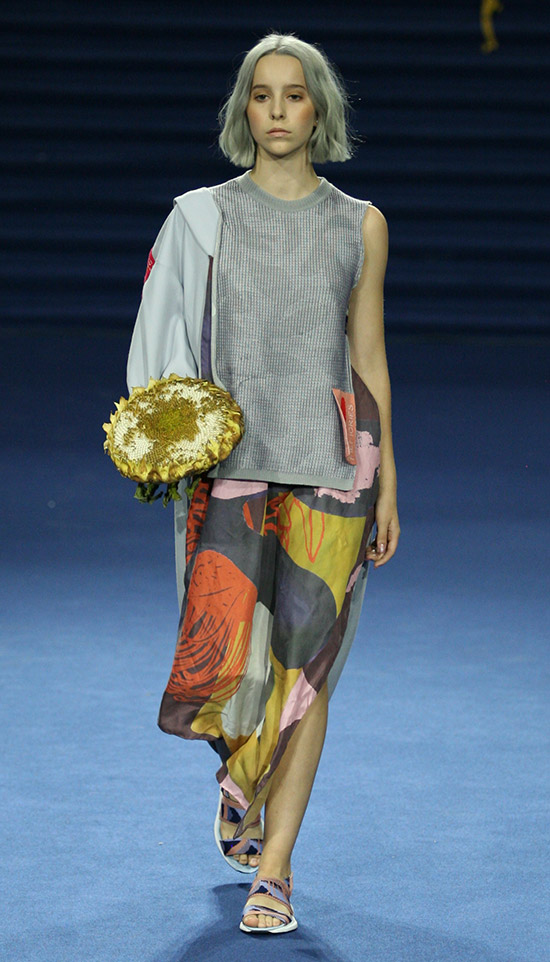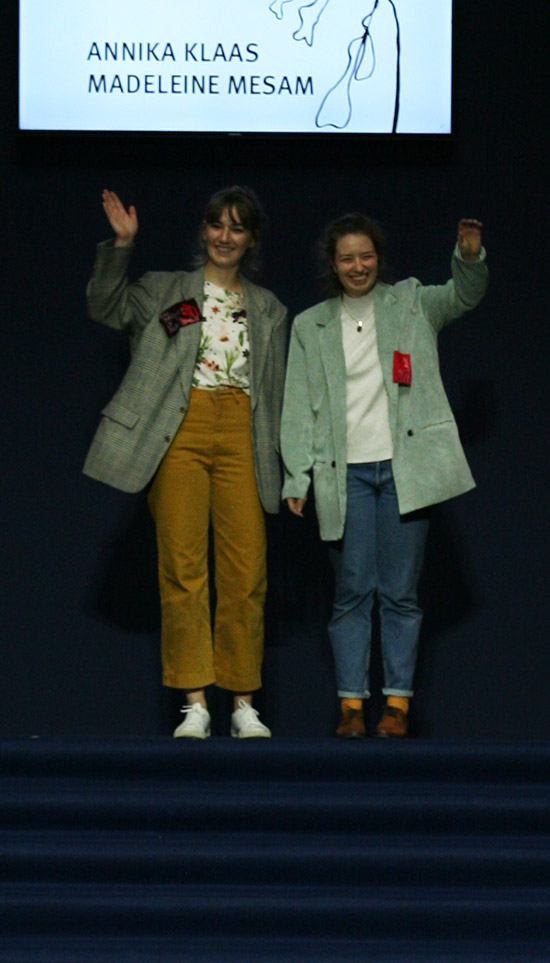 *
Pariha ist ein Label der Designerin Parinitha aus Bangalore. Es wurde 2016 gegründet und sucht Verknüpfungen zwischen indischer Tradition und modernen Trends. Der Reiz entsteht dabei weniger aus einer Synthese sondern vielmehr aus Kombinationen in Schnittstilen, Farben und Materialien – und entsprechend heißt die Kollektion auch "Two Halfes".